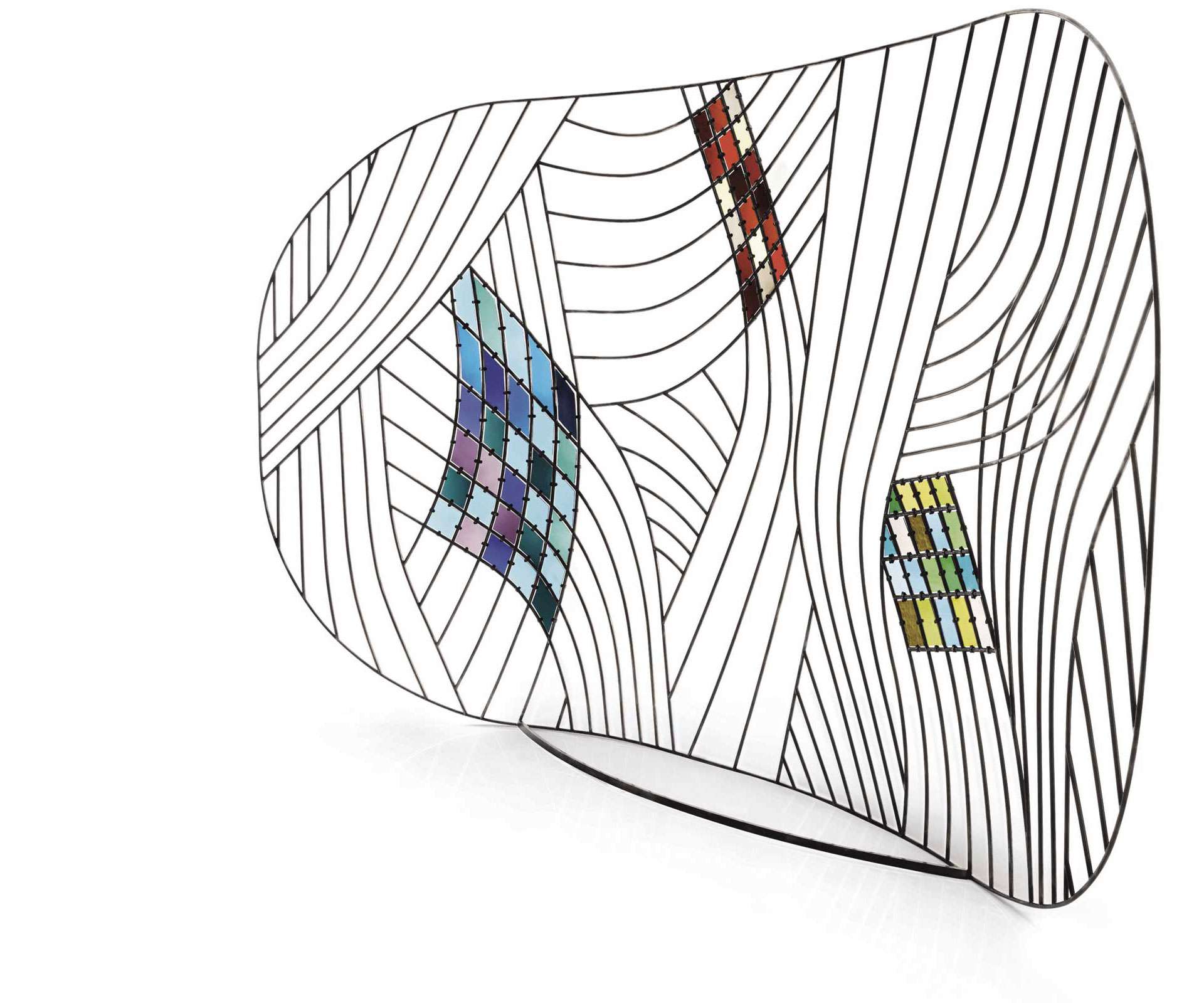 BÉRÉNICE
STAINED GLASS SCREEN
Down
BÉRÉNICE - Stained glass screen
Bérénice screen presents a "woven" organic pattern which seems to be constantly moving. As a piece of jewellery, the wrought iron structure is adorned with coloured stained glass pieces.
---
EDITOR : STUDIO JEAN-MARC GADY
MANUFACTURERS : Rémi Crézé & Atelier Simon Marq
MATERIALS : Wrought iron and stained-glass
DIMENSIONS : L. 290 cm x H. 180 cm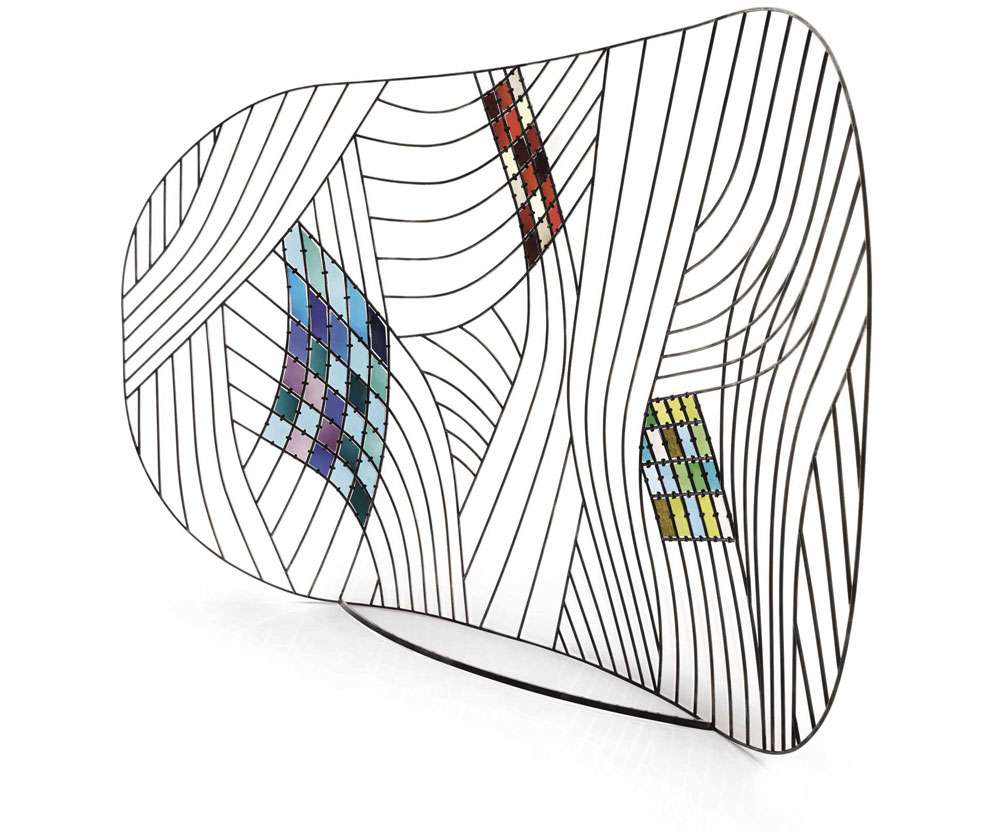 The sophistication of this handcrafted creation remains omnipresent, though slightly shifted from its original expression.
---
Projects in same category