Down
Maxim's Bistrot - Thailand
The original Maxim's Parisian restaurant offers French « savoir vivre » experience. For this new 250m2 architectural project in Thailand, the Art Nouveau style is reinterpretated with a contemporary touch immersing customers into the iconic rue Royale address. Everything from furniture to decorative elements are inspired by Maxim's Bistrot codes.
---
BRAND : MAXIM'S
PROJECT : Interior architecture design
SUPERFICY : 250 m2
IMPLEMENTATION : Bangkok - Thailand
Settled in Central World Mall, Maxim's Bistrot is composed of 3 main areas : Lunch room, Lounge and boutique corner. This concept aims to develop Maxim's brand abroad.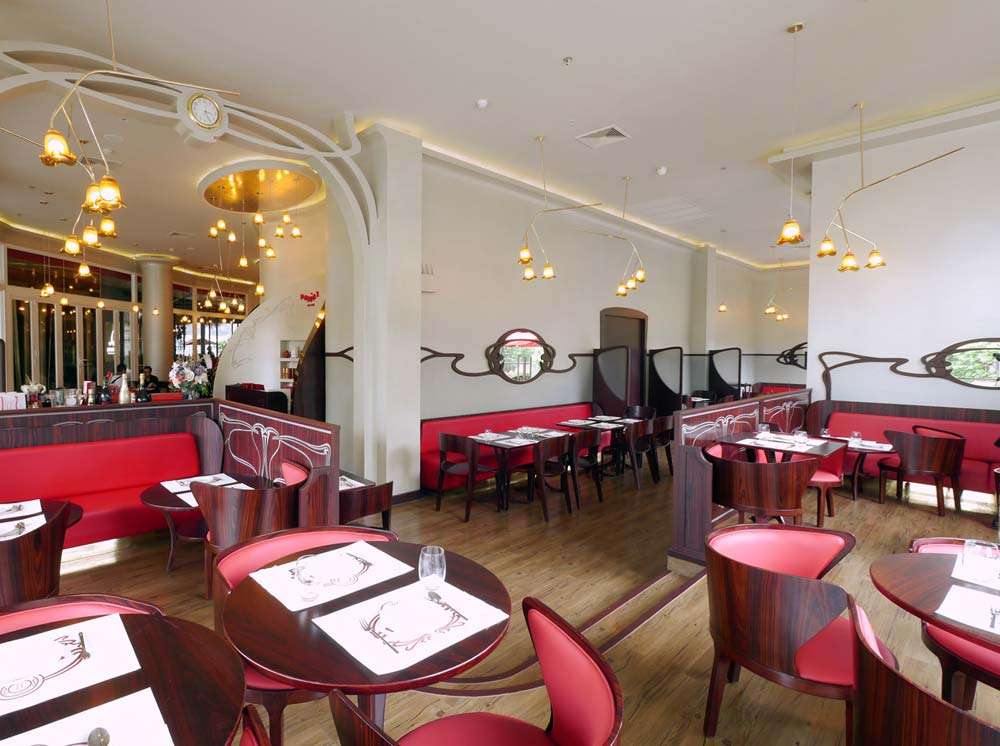 Natural light
Modern glass windows let the natural light come through offering a different experience compared to the Parisian subdued atmosphere.
---
Projects in same category