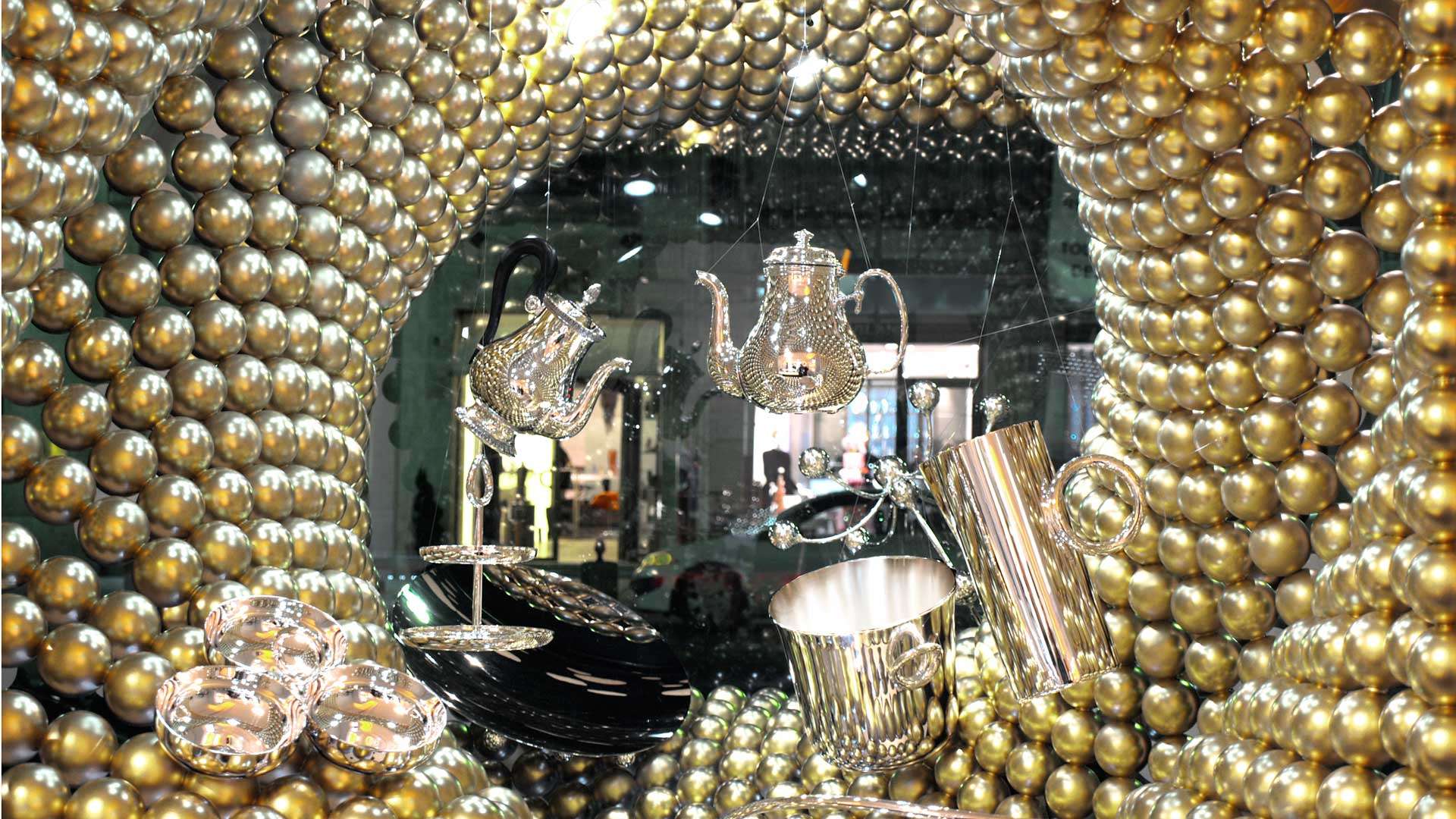 Christmas windows
CHRISTOFLE
Down
Christofle - Christmas window showcase in Paris flagship.
The Christmas iconic decoration is multiplied creating an off-centered swirl. The spectator immediately dives into a twisted perspective.
Different depths and reflections highlight the floating silverware.
VORTEX
This installation is composed of 66 frames of Christmas balls. The angle of each frame creates this vortex made of 2 000 Christmas ornaments.
---
Projects in same category