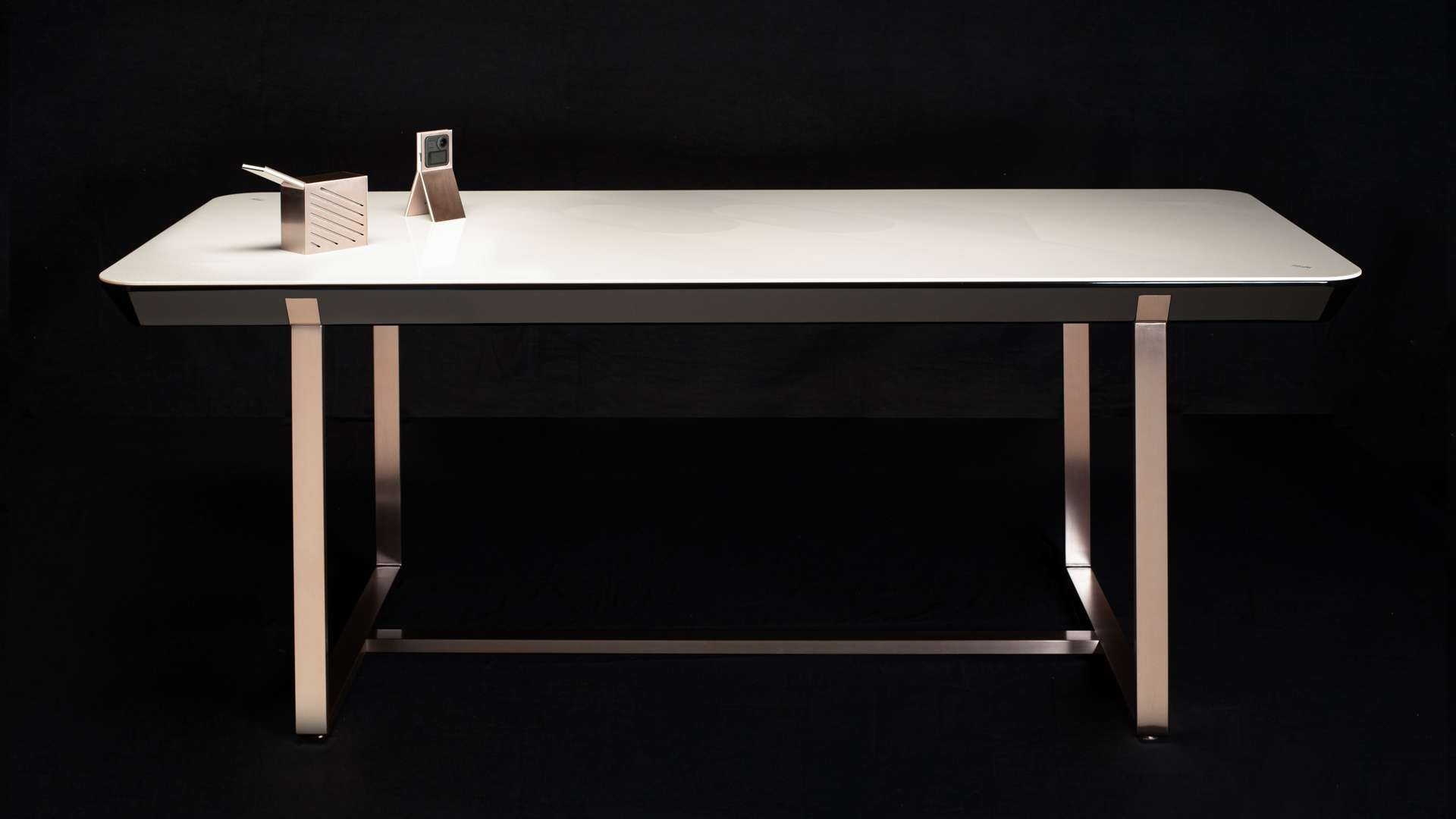 SMART PLATFORM
Versâtis™ - Eurokera
Down
Versâtis™ – Smart Platform – 2020 Design Top Prize at Stratégies Festival Awards
Link between kitchen and living space, this versatile and seamless creation integrates our way of living in a contemporary and high-end design. A new furniture typology equipped with multiple and intuitive functions offering flexibility and connectivity on a daily basis. The Smart Platform combines space functionality and aesthetical harmony while presenting the multiple possibilities of a countertop and the refinement and conviviality of a dining table.
Unique to the marketplace, the Smart Platform is an innovative and revolutionary concept. The finesse of the tabletop and the sleek design enable adaptation to all possible scenarios within our living space. This multifunctional table fulfills all needs and requirements of modern family life.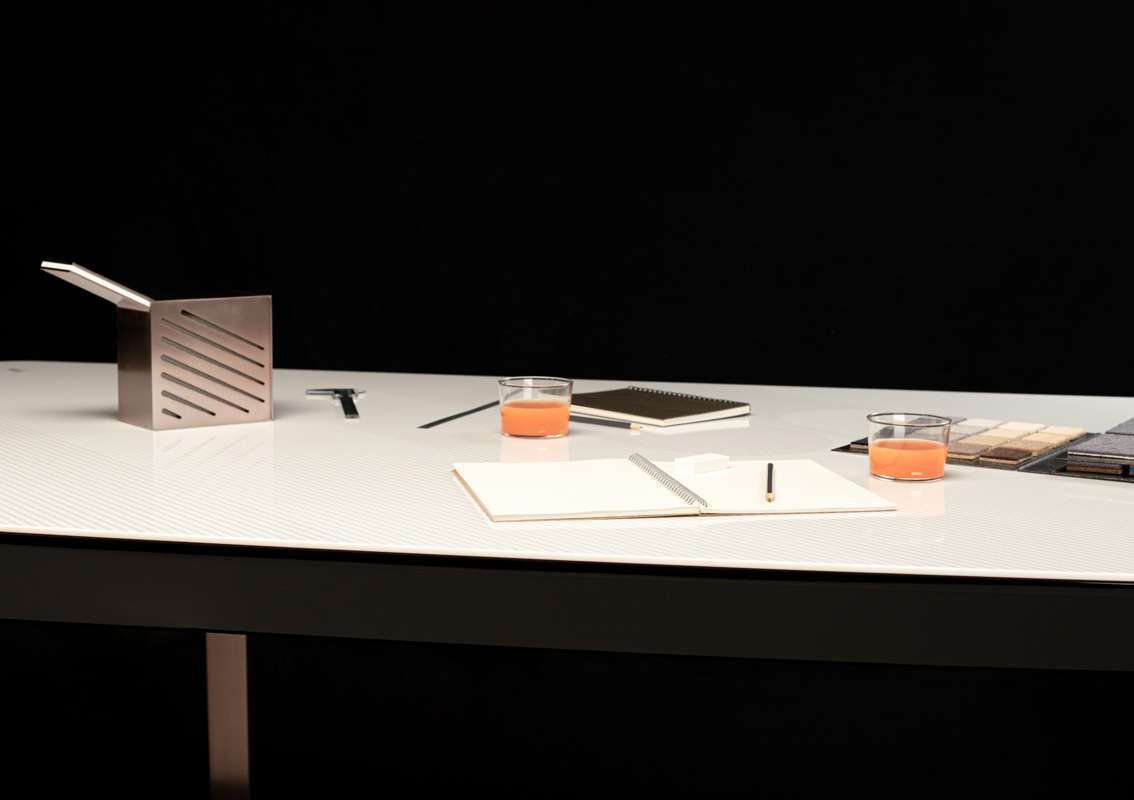 A glass-ceramic countertop with integrated multiple functions, the Smart platform is equipped with 4 induction cooking zones (automatic detection, remotely controlled via mobile phone / tablet app) and a food warmer zone for extra conviviality.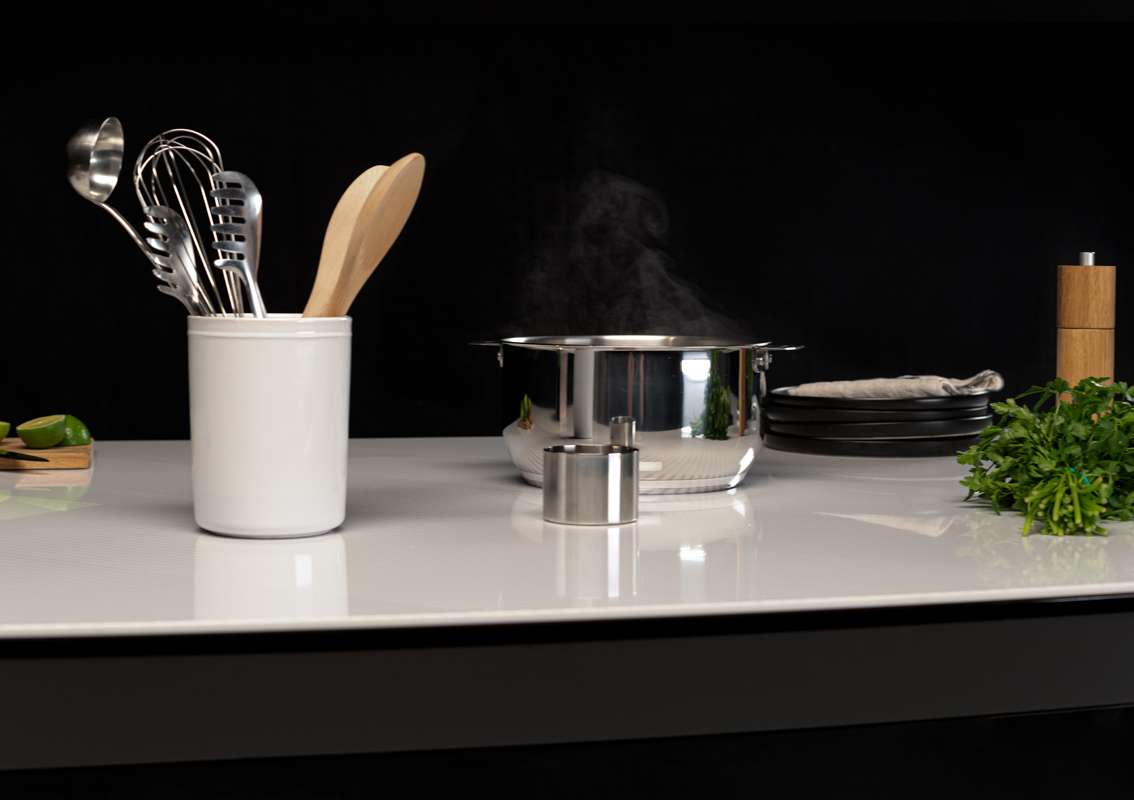 2 wireless charging zones for mobile phones (automatic detection). 2 extra devices available are a mobile 360° camera and an interactive projector responding to new uses and endless possibilities.
The glass-ceramic serigraphy enables easy identification of zone functionality.
This contemporary design is tailored for refined interiors.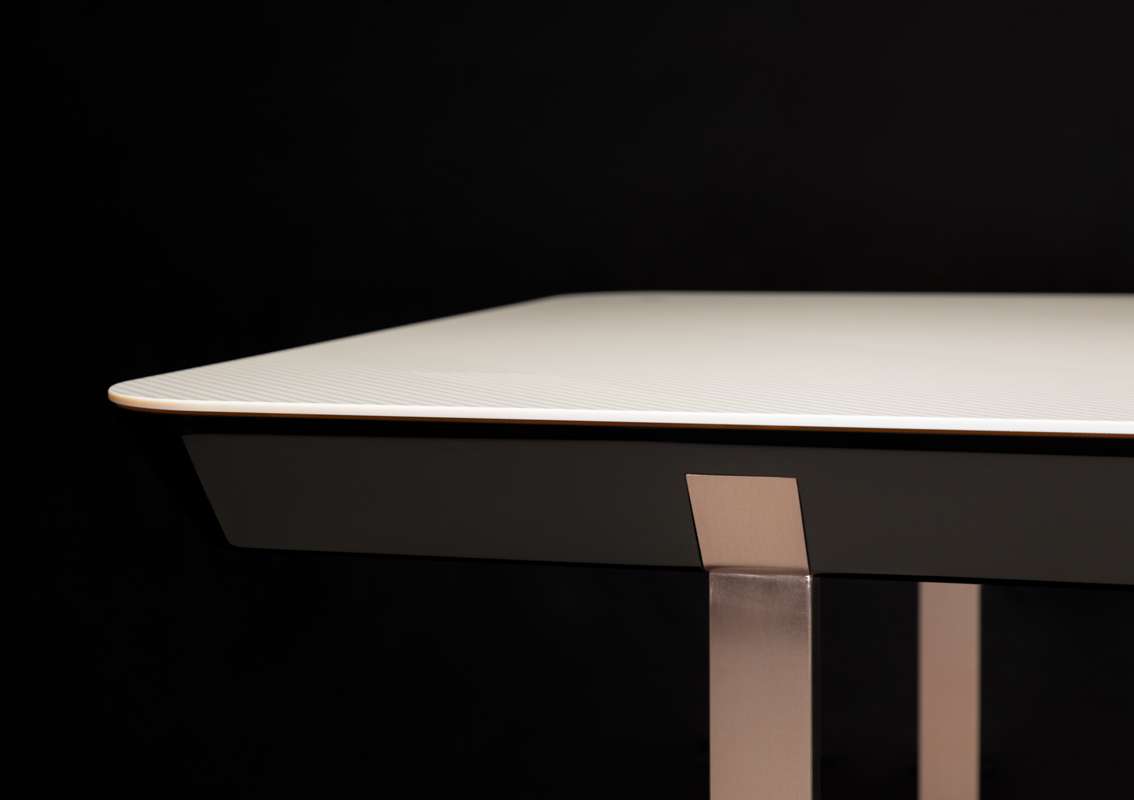 The frame integrates an angled detail and a shadow gap highlighting the thinness and sleek design of glass-ceramic. Brushed steel table legs lightly tinted crimp the mat finished lacquered frame.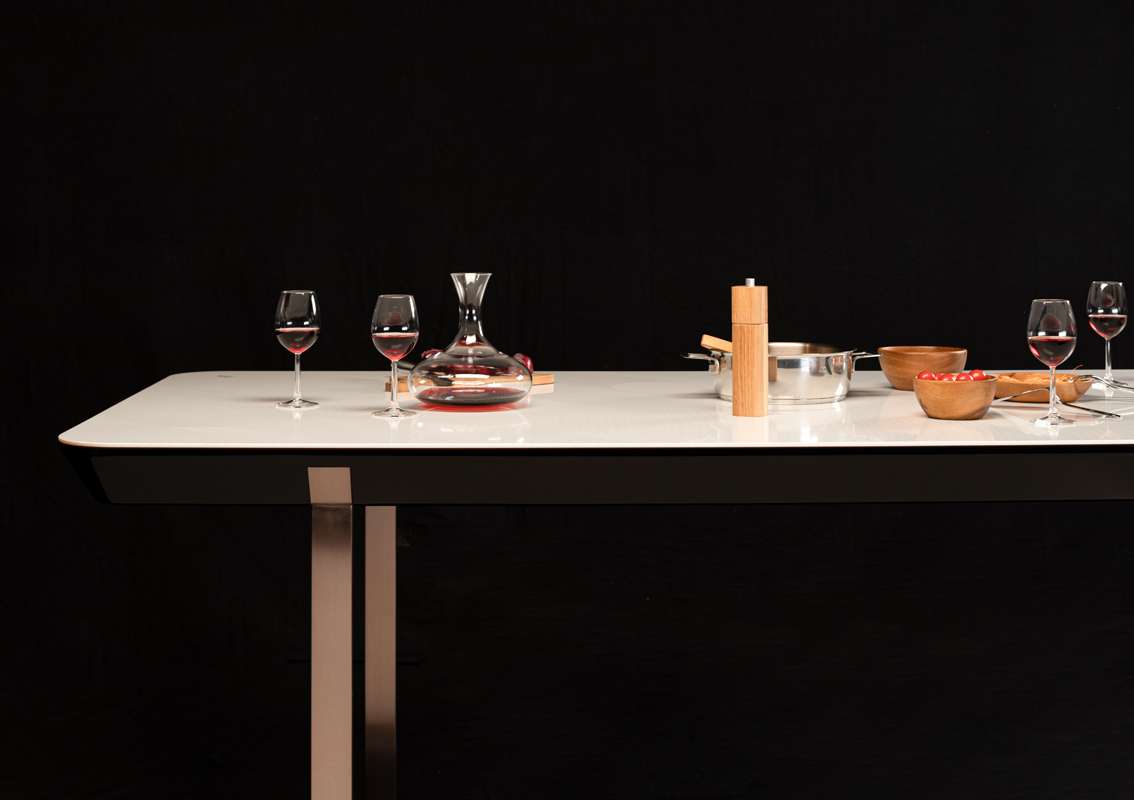 The thin and light tabletop hides unexpected embedded technology. The project technical challenge : integrating functional features inside a reduced tabletop volume (10 cm) and holding a thin (0,6cm) but imposing glass-ceramic tabletop (110 cm x 240 cm) on a visually light structure.
---
BRAND: VERSÂTIS - EUROKERA
MATERIALS: GLASS-CERAMIC, BRUSHED VARNISHED STAINLESS STEEL, LACQUERED MDF
DIMENSIONS: 2405 X 1105 X 900mm
---
Projects in same category