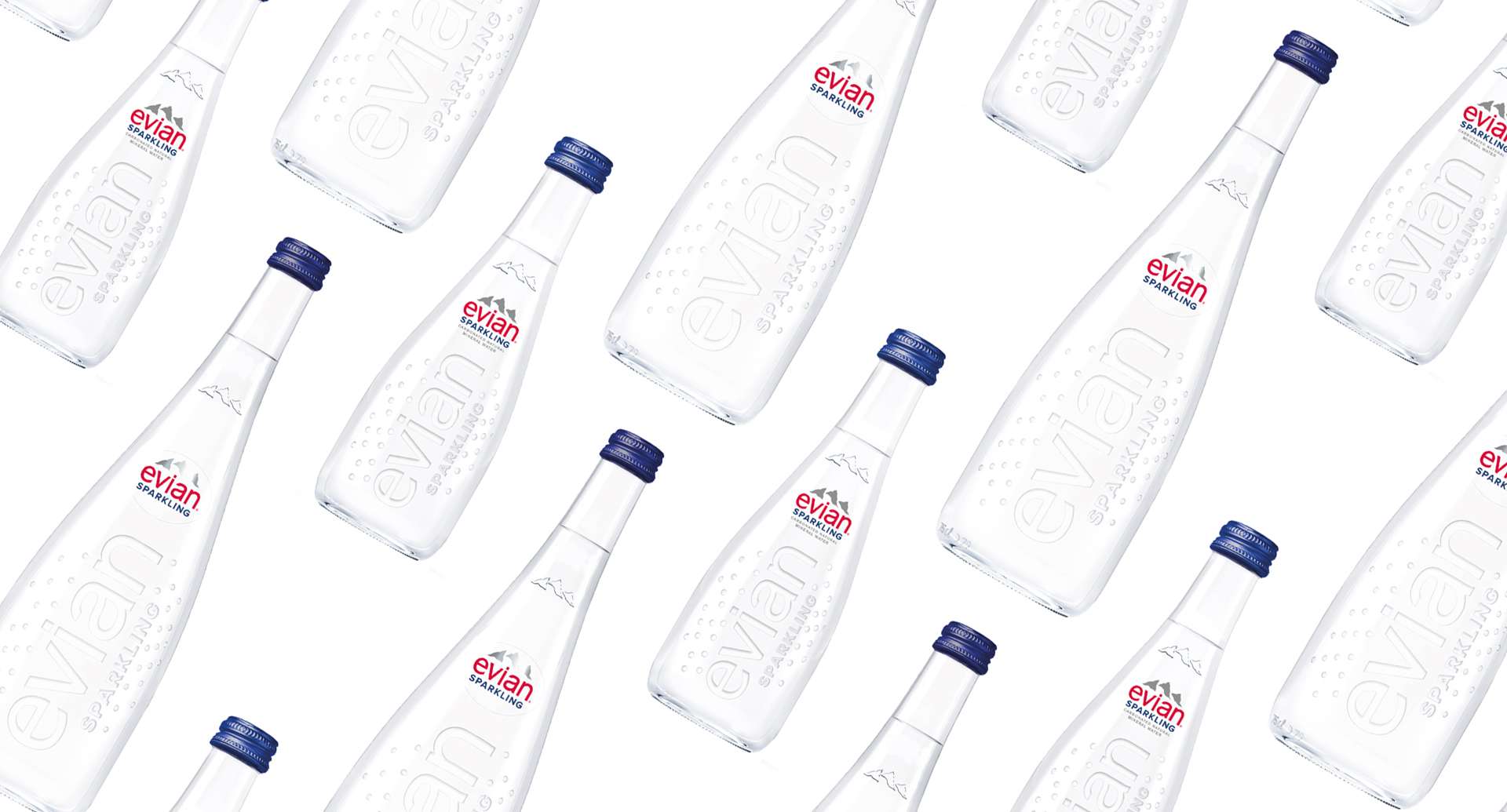 SPARKLING GLASS BOTTLE
evian
Down
evian – Sparkling glass bottle
Studio Jean-Marc Gady lifts the veil on the new glass bottle of evian sparkling water available in 75cl and 33cl. A new step in the Studio's collaboration with the brand, after the design in 2020 of the very first label free bottle in France and in 2021 of the first large-format 6L evian fountain in 100% recycled * and 100% recyclable material.
First bottled in 1826 and now finally sparkled in 2022, evian introduces its first-ever sparkling water delivering the freshness, pure* taste & crispness of its natural mineral water. This new product contains the perfect level of sparkles with its fine bubbles creating a subtle taste and gentle intensity.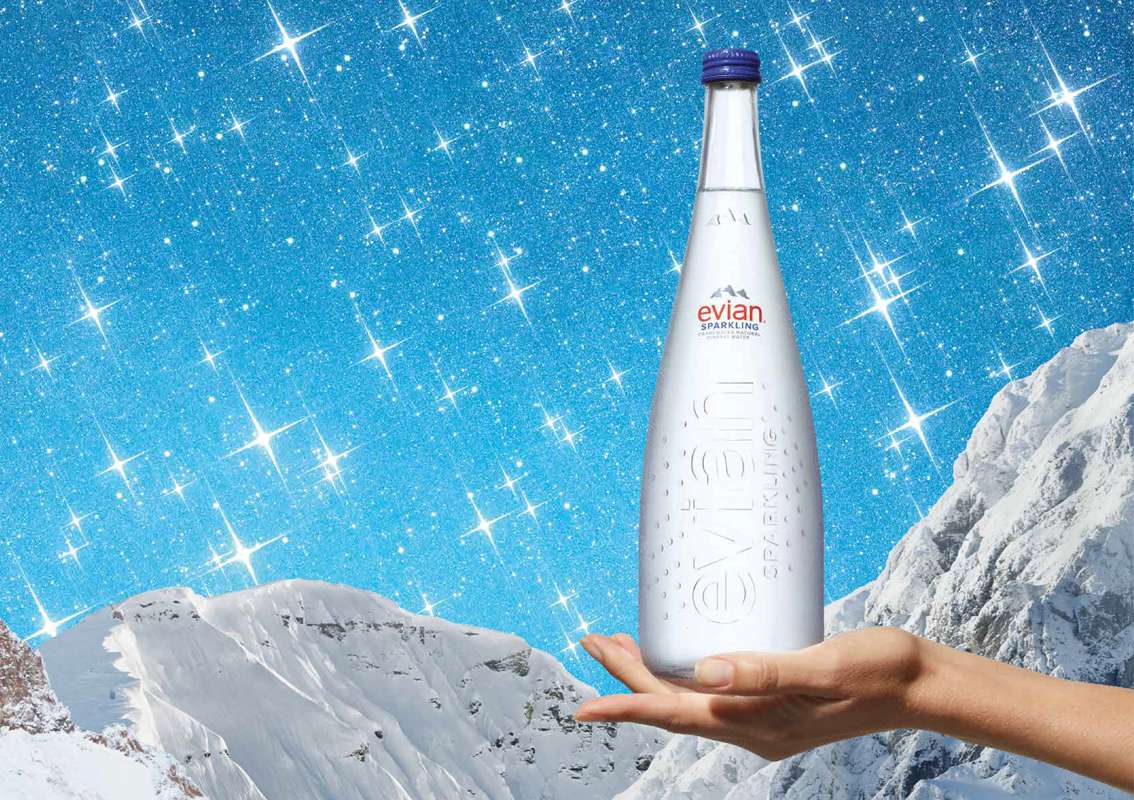 Designed for restaurants, this new bottle bears the DNA of the evian brand while incorporating specific codes making it instantly recognizable.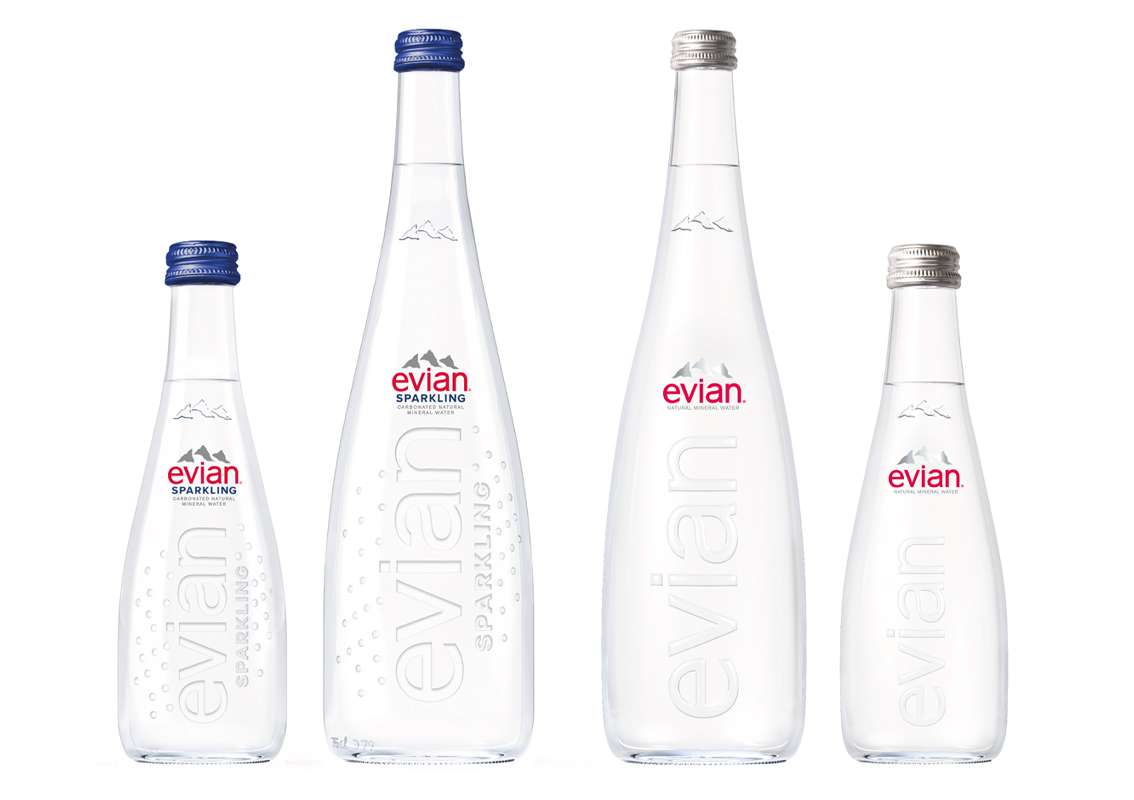 The bottle is adorned with delicate engravings evoking bubbles and giving a tactile and sensual effect. Color contrasts highlight its identity and enables an immediate identification with the evian still water version.
*evian is pure, as all natural mineral waters, now in a new version with added sparkles.
**Except the cap for label free bottle and except the cap, label and handle for 6L fountain.
---
Brand: evian
Material: glass
Dimensions - 75cl bottle: 300 x 86 mm
Dimensions - 33cl bottle: 207 x 68 mm