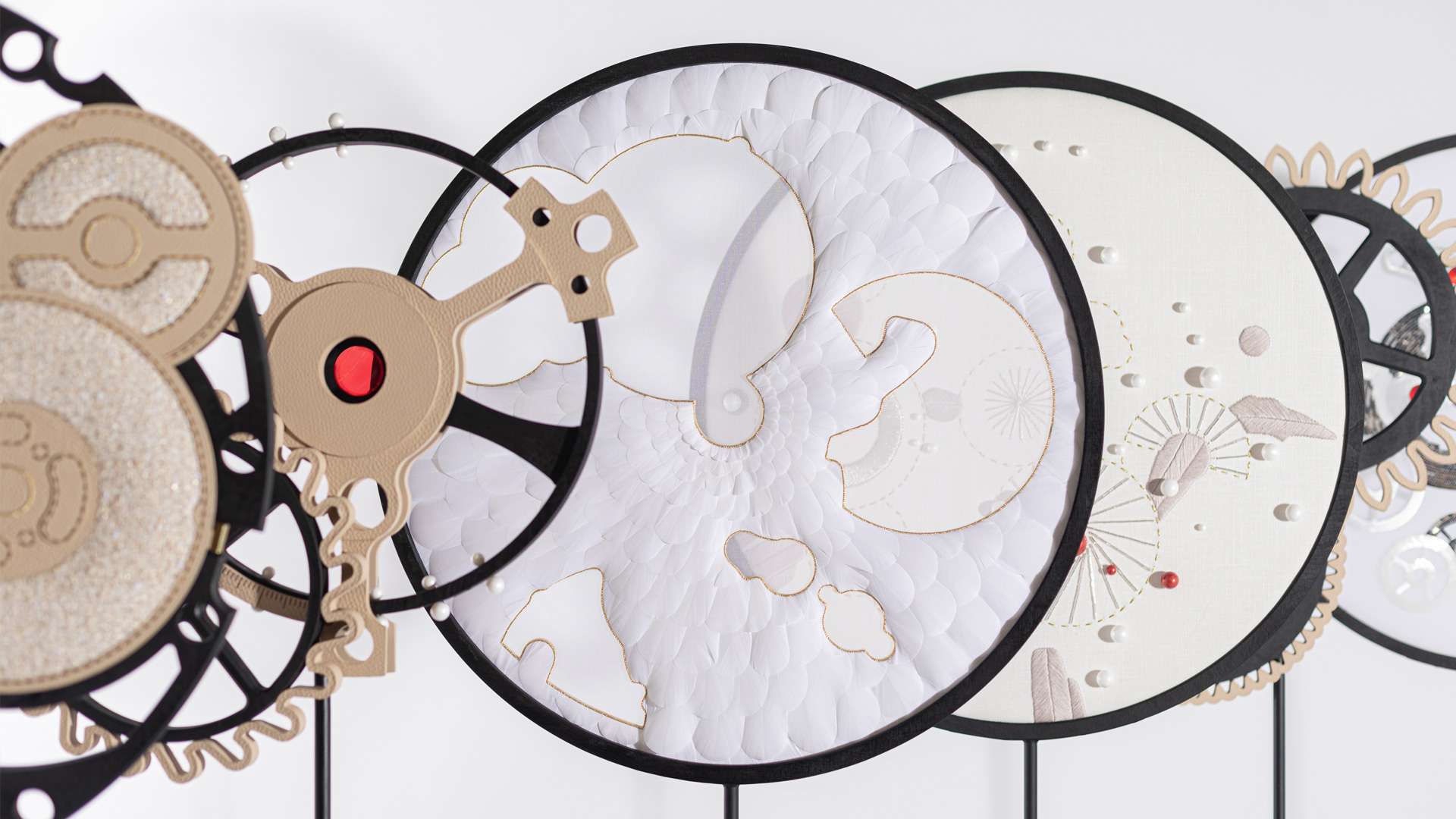 COMPLICATION HAUTE-COUTURE
AUDEMARS PIGUET
Down
The studio has created a structure dedicated to the know-how of Audemars Piguet fine watchmaking.. This piece is inspired by the world of Haute Couture and reveals the expertise and refinement of the brand's watch movements.
The Perpetual calendar, balance wheel, striking mechanism, gears… 7 parts of the 11.59 watch's movement are presented in an exploded view. The installation highlights this mechanism and it is installed in a selection of AP Houses around the world.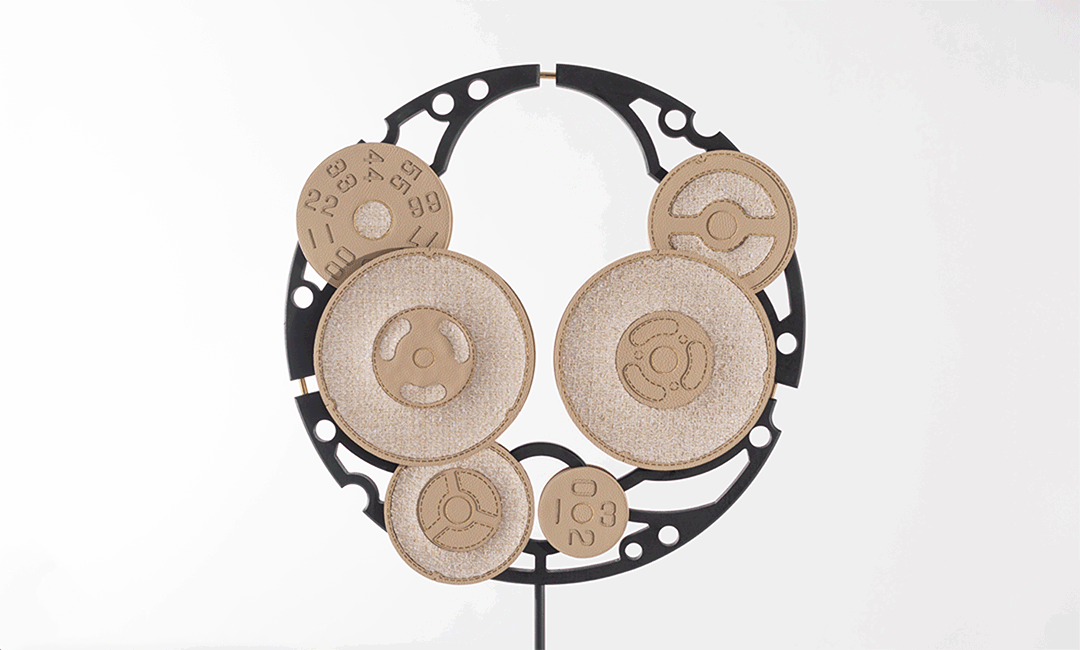 The materials and techniques chosen to create this structure come from the art and craftsmanship trades. Featherworkers, embroiderers, leatherworkers, upholsterers, and couturiers combine their know-how to achieve this structure.
---
Brand: Audemars Piguet
Materials: wood, leather, sequin, pearl, feather, fabric
Dimensions: 175cm x 250 cm x 60cm
---
Projects in same category