Down
French cancan floor lamp is inspired by the accumulation of archetypal forms, a traditional pleated lampshade is multiplied according to a particular geometrical pattern, assembled and bound together. The new scale apprehension offers a different vision and function.
---
editor : STUDIO JEAN-MARC GADY
Dimensions : H 180 m x L.180 cm
Material : steel structure / black or white pleated fabric / compact light bulb
This sculptural wheel is a mischievous evocation of the French cancan dancers' petticoat and dance movements.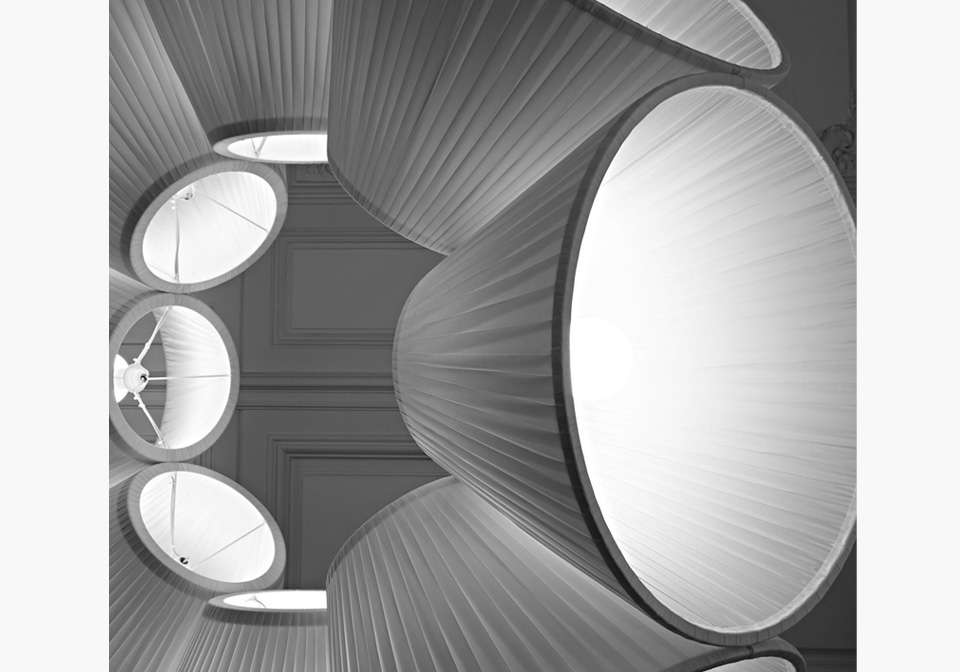 Haute-couture
The 8 lampshades are hand-made and composed of 76 fabric strips.
---
Projects in same category