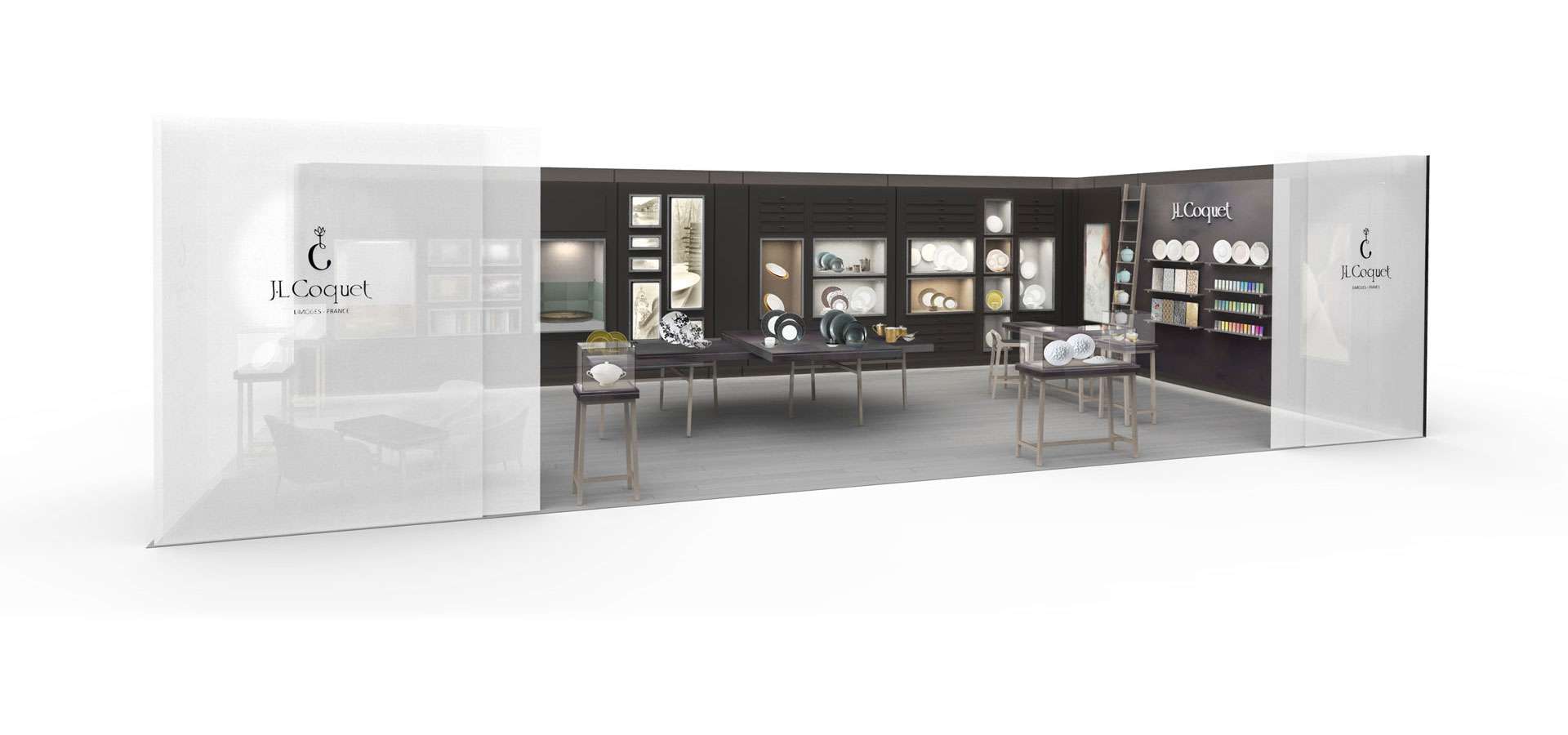 SCENOGRAPHY
JL Coquet - Jaune de chrome
Down
JL Coquet and Jaune de Chrome - Scenography concept
The scenography presents JL Coquet and Jaune de chrome collections. Different brand categories such as tableware, custom-made, lithophany, decorative tiles and basins are highlighted.
---
Brand : JL Coquet and Jaune de chrome
Project : Scenography, concept and development
Surface : 80 m2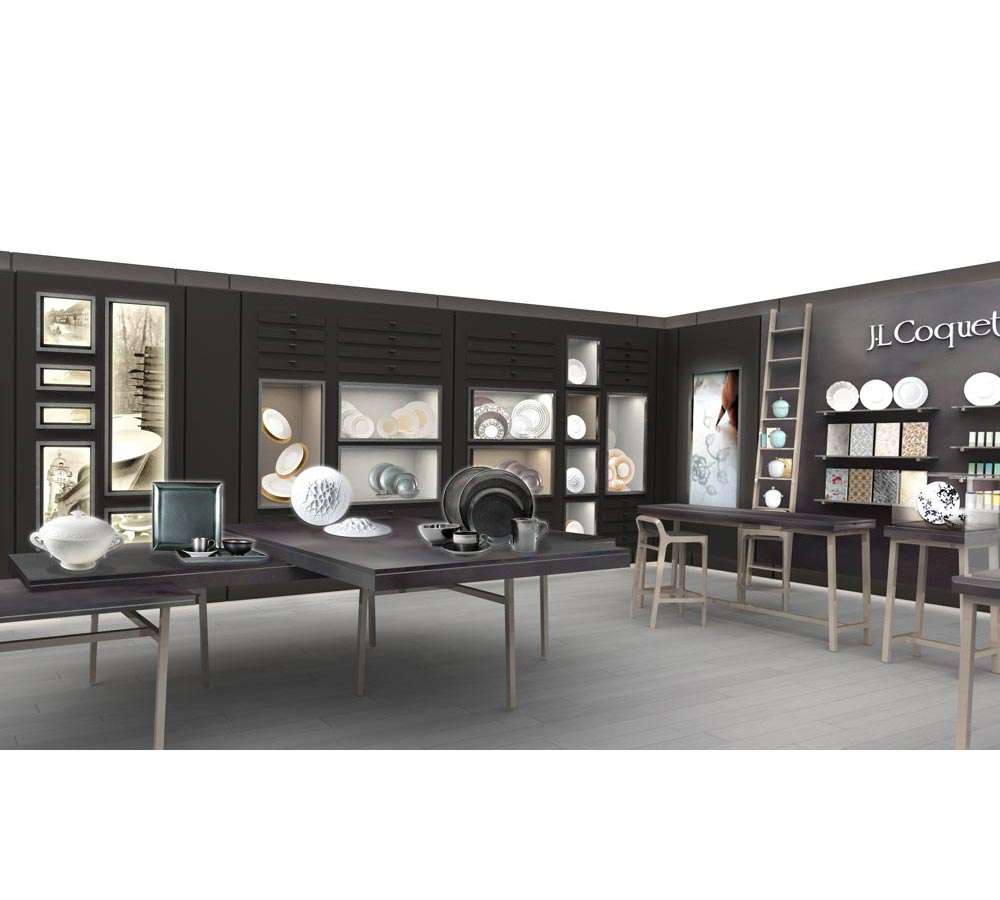 Oversized tables and light showcases were created to present tableware collections and lithophany.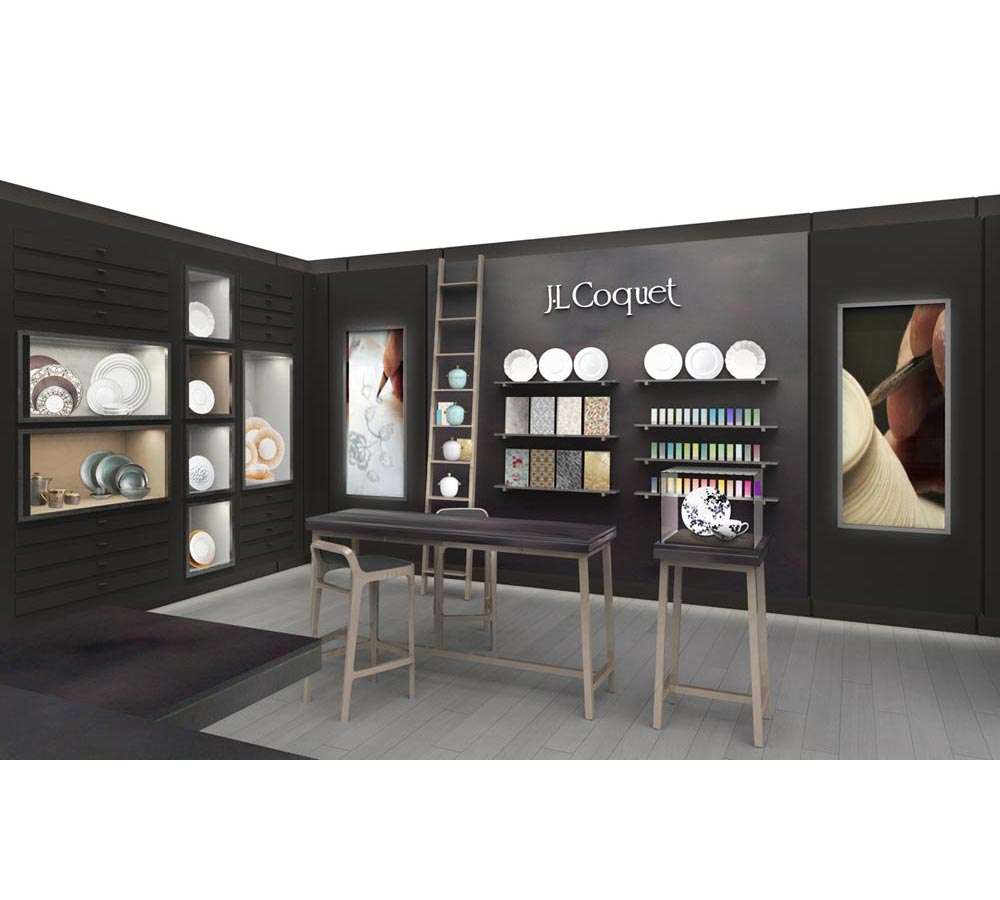 The custom-made corner is inspired by craftmen workshops.
Adapted 18m2 scenography for Index Fair in Dubaï.
---
Projects in same category