Down
LADY CRINOLINE - Crystal chandelier
Lady Crinoline chandelier is a contemporary reinterpretation of the original model created by Baccarat in 1895.
---
Brand : Baccarat
Dimensions : ∅ 50 cm – H. 30 cm
Materials : Crystal - mirror – Led or Halogen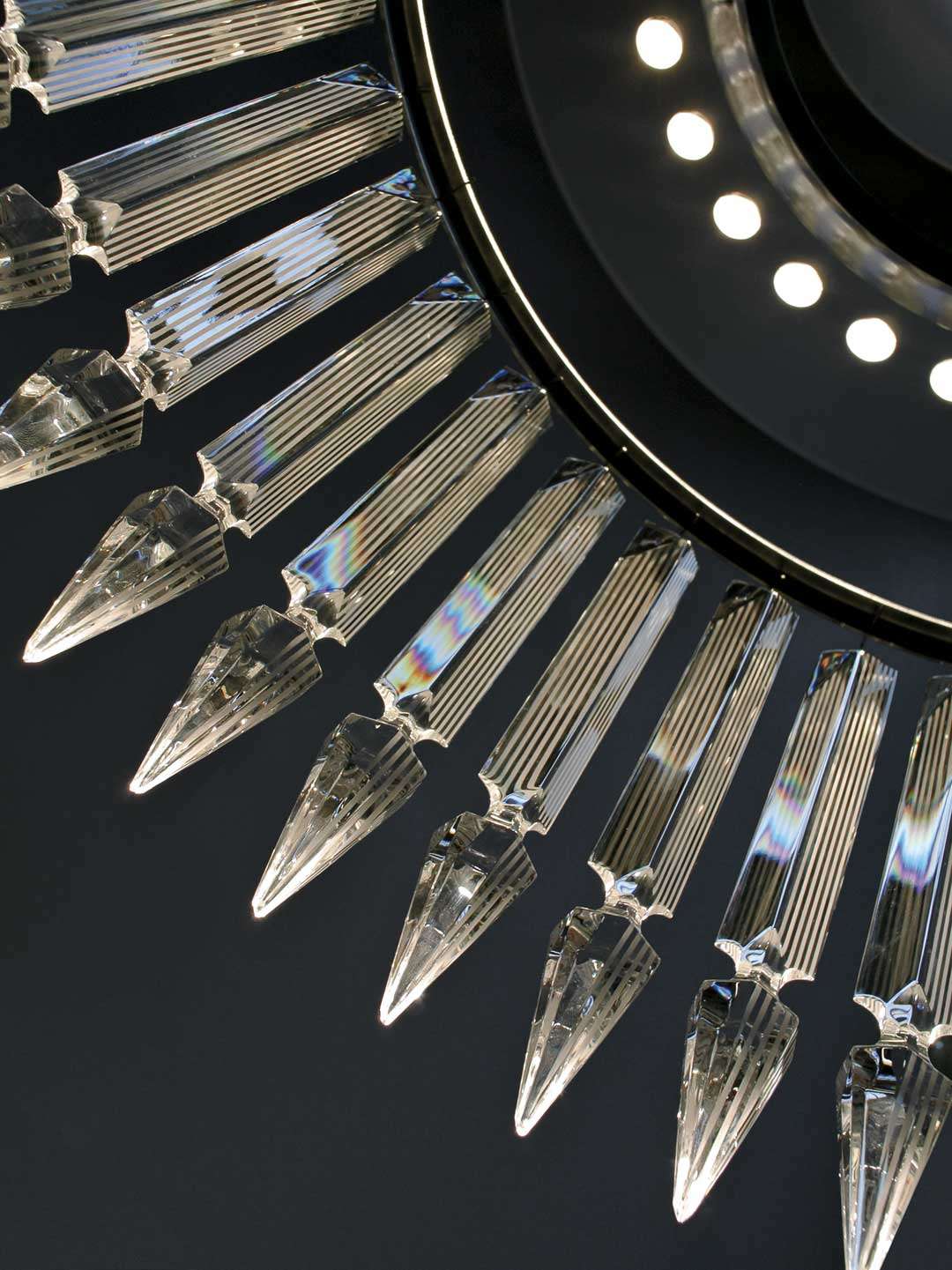 Purity
The crystal symbolises the fantasy of the perfect material in order to create visual purity.
Luminous architecture
The original Crinoline chandelier is an aesthetically rich piece which concentrates all the crystal manufacturer's know-how. Crinoline spirit remains present with its sharpened crystal prisms which concentrate the light rays. A sleek architecture is preserved and reinterpreted with novative lighting technologies.
---
Projects in same category