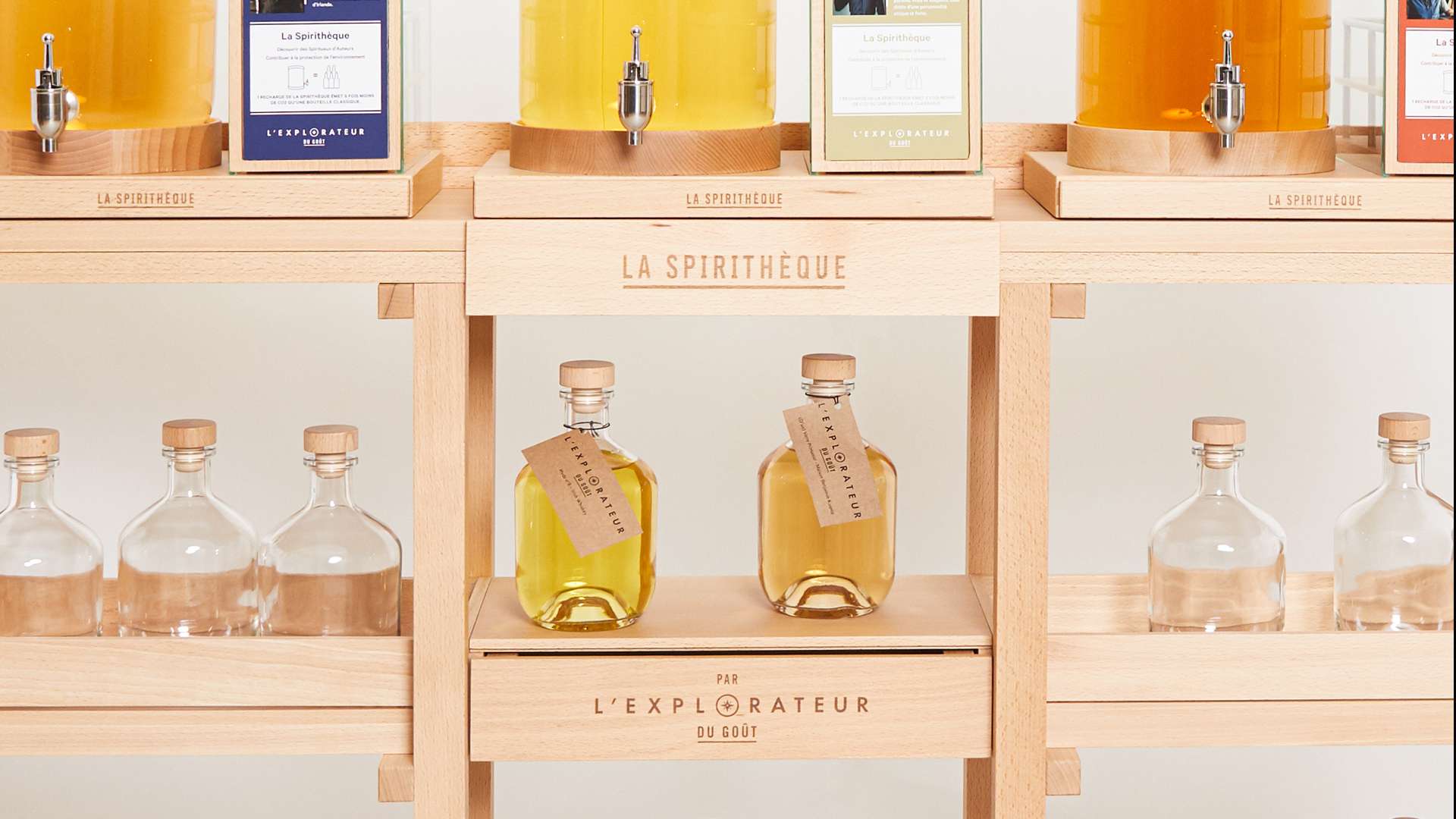 LA SPIRITHEQUE
L'Explorateur du Goût
Down
L'Explorateur du Goût
« La Spirithèque » is an innovative spirits distribution system designed for wine merchants. The concept offers a selection of high-quality spirits and redefines customer experience. Elegant, environmentally friendly and an economical furniture that highlights the spirits, producers and their know how.
The Spirithèque concept aims for environmental respecting consumption. It is a spirit fountain distribution system enabling a drastic reduction of carbon footprint due to glass weight. The sleek and contemporary design integrates perfectly into multiple ambiances. Enhanced on top of the beech furniture, glass containers are fabricated in borosilicate blown by French artisan.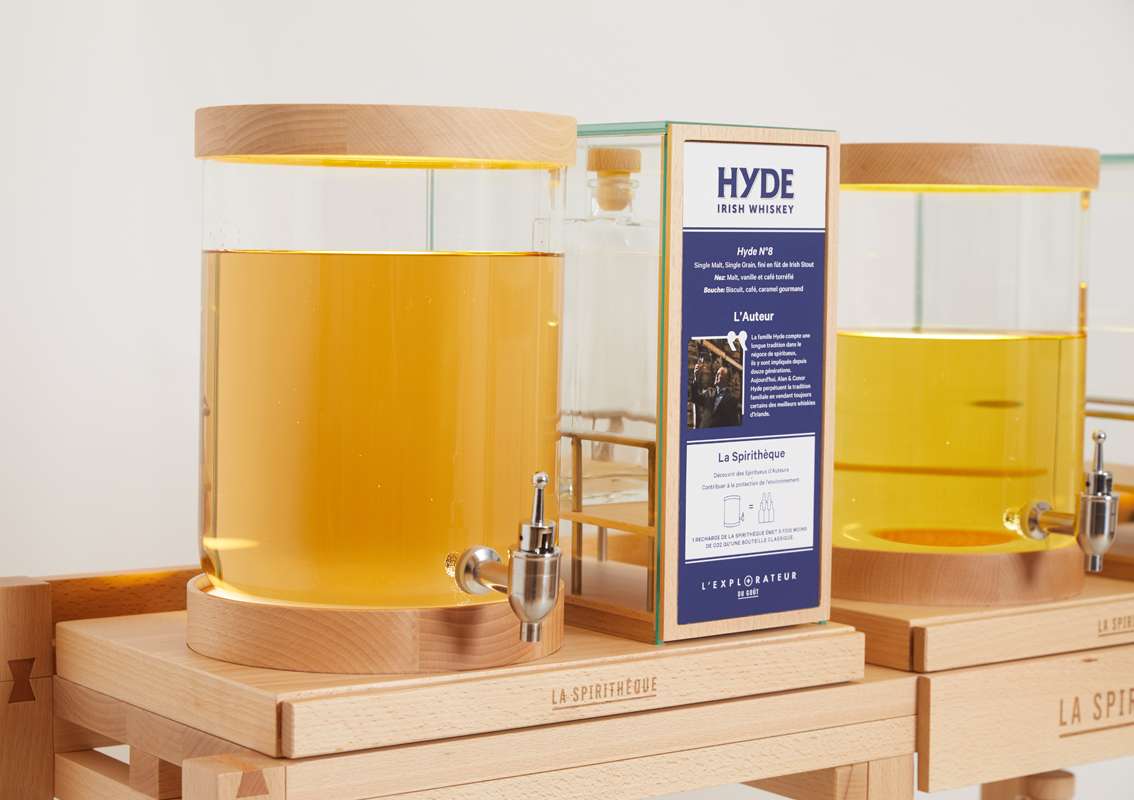 The backlit jars highlight selection of spirits made by the best distillers, chosen for their uniqueness, environmental devotion and rich history.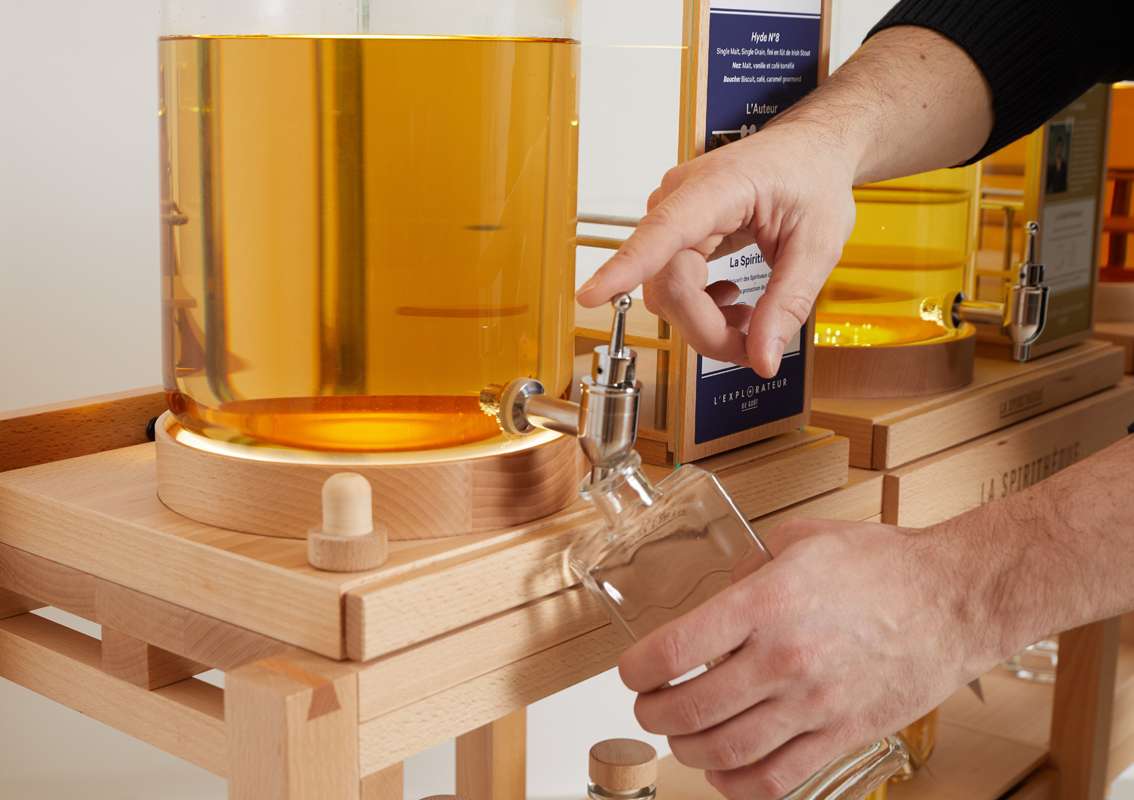 The Singular Spirithèque presents spirits, stores the recycled glass bottles for easy customer self-service.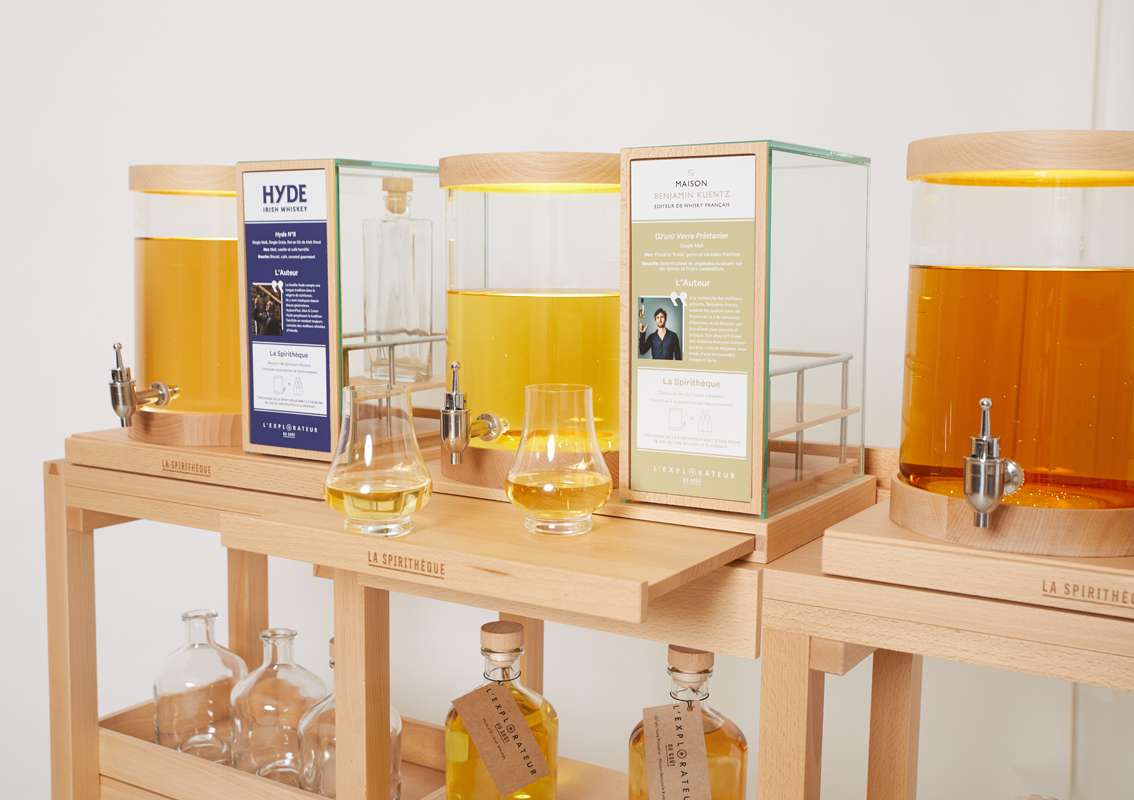 The wine merchant pulls out the sliding integrated board to create a convivial customer tasting experience.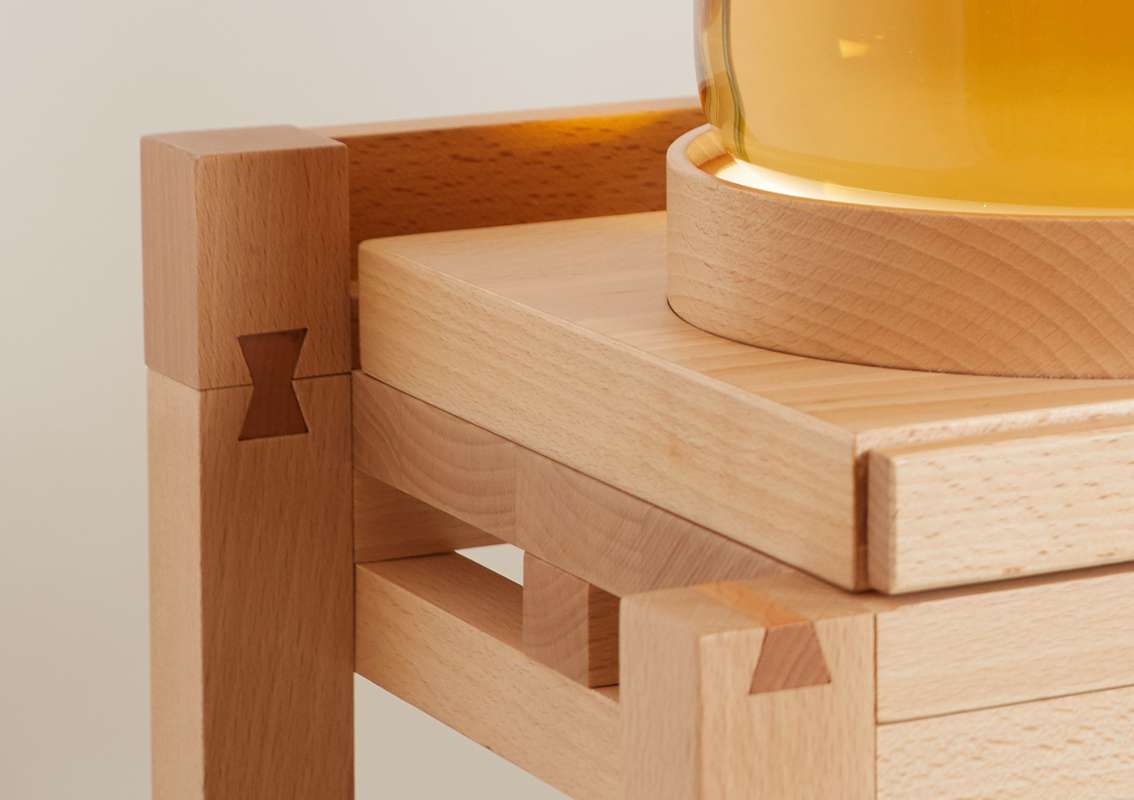 The Spirithèque is a modular and evolutive concept enabling adaption of different configurations (singular, triple, with an extension of up to six spirit dispensers) easily constructed due to a dovetail joint system.
---
Projects in same category