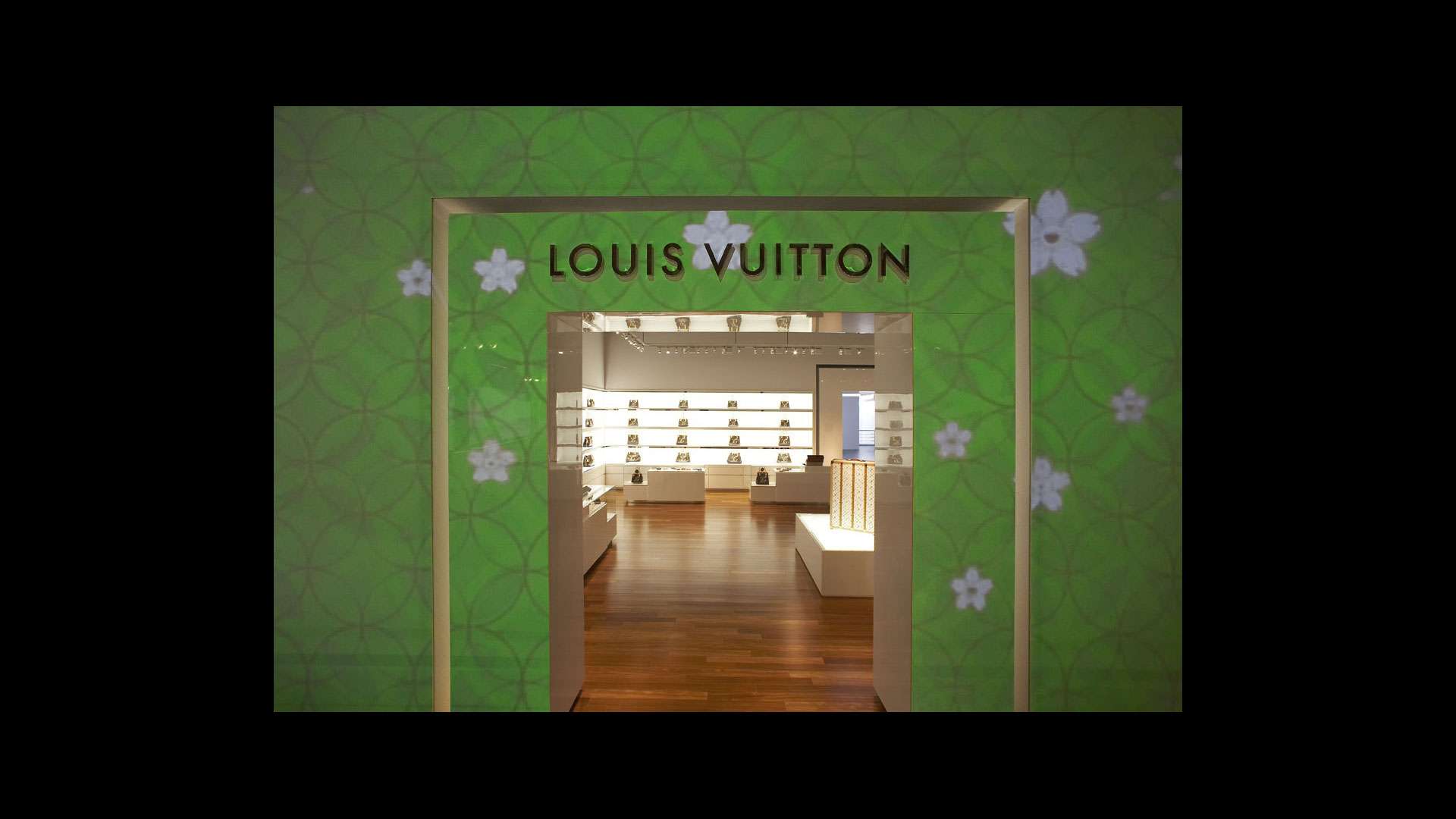 POP UP STORE
Louis Vuitton
Down
LOUIS VUITTON - Pop up store, Museum of Contemporary Art, Los Angeles.
The Museum of Contemporary Art in Los Angeles presented a retrospective on Takashi Murakami. For this occasion, a Louis Vuitton pop up store was specialy created to take place in the very heart of the exhibition.
Initiated by Louis Vuitton, this cultural and commercial pop up store exhibits and sells products from the collaboration between the brand and the Japanese artist.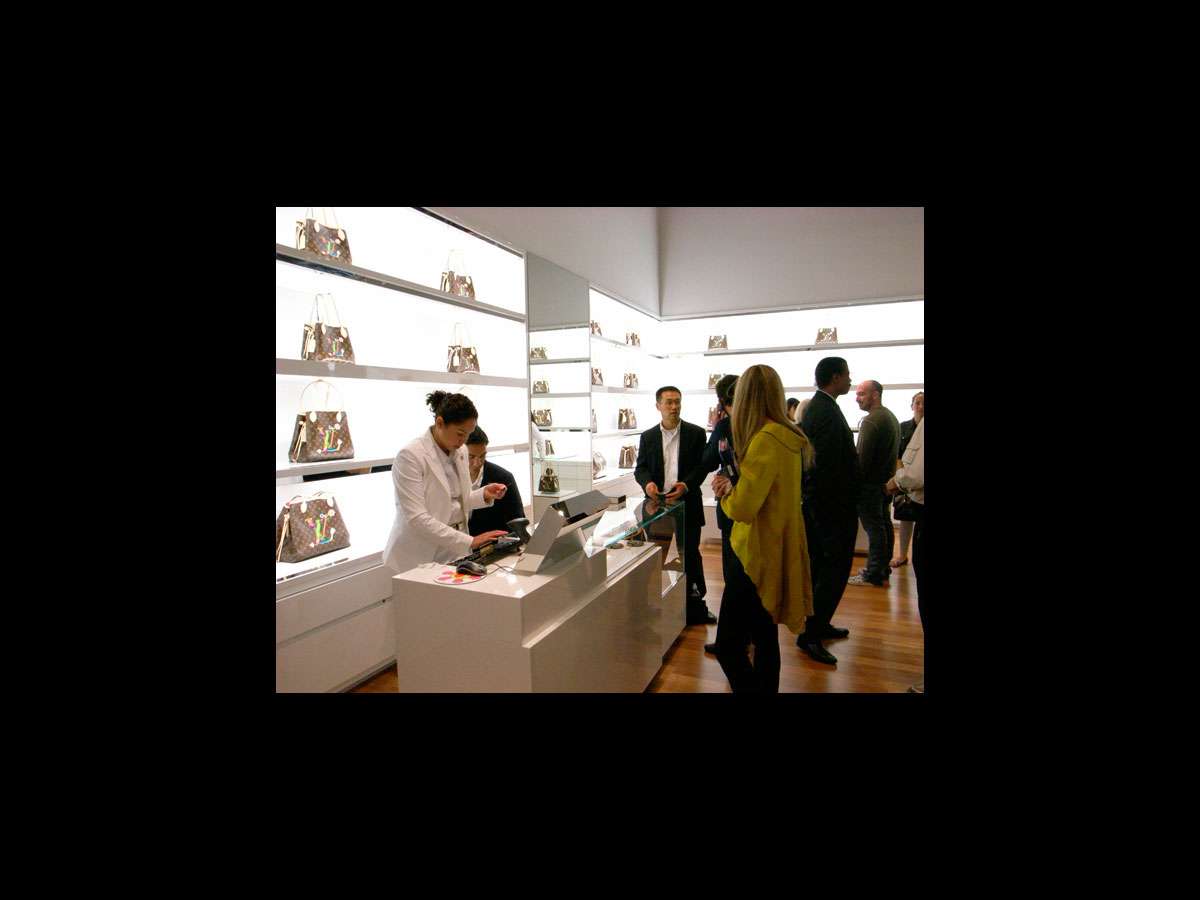 Louis Vuitton's classical store codes have been preserved but reinterpreted in an immaculated white cube.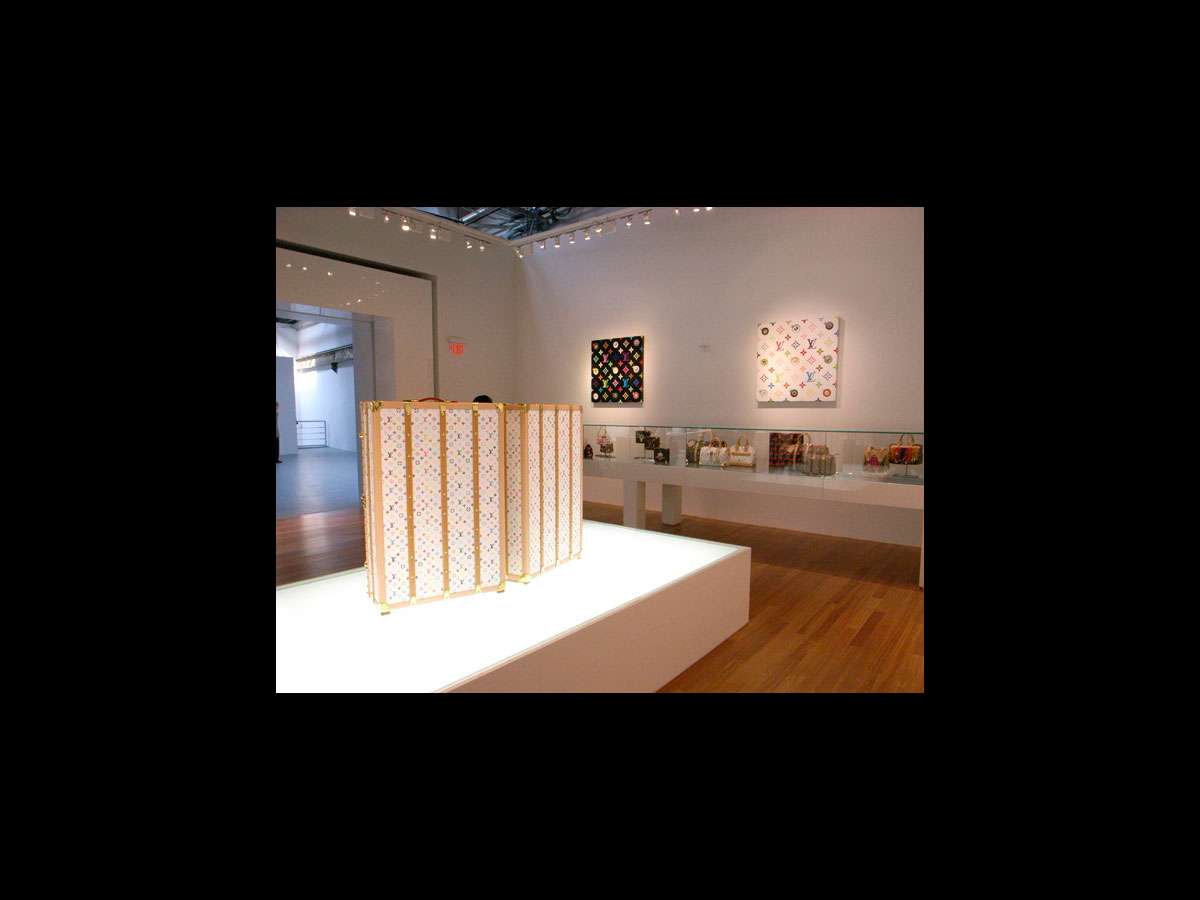 The boutique's usual wooden walls and brass elements are replaced by a glossy white finish and stainless steel mirrors.