Down
Marguerite et cie – Capsule
Capsule is a distributor of healthy periodic protections dedicated to companies made for Marguerite & Cie,
a key player in the fight against menstrual insecurity.
The challenge: design a compact distributor of 100% organic periodic products which is simple, discreet and attractive at the same time. A product which can convince all types of companies sensitive to an ethical and eco-responsible approach to install it.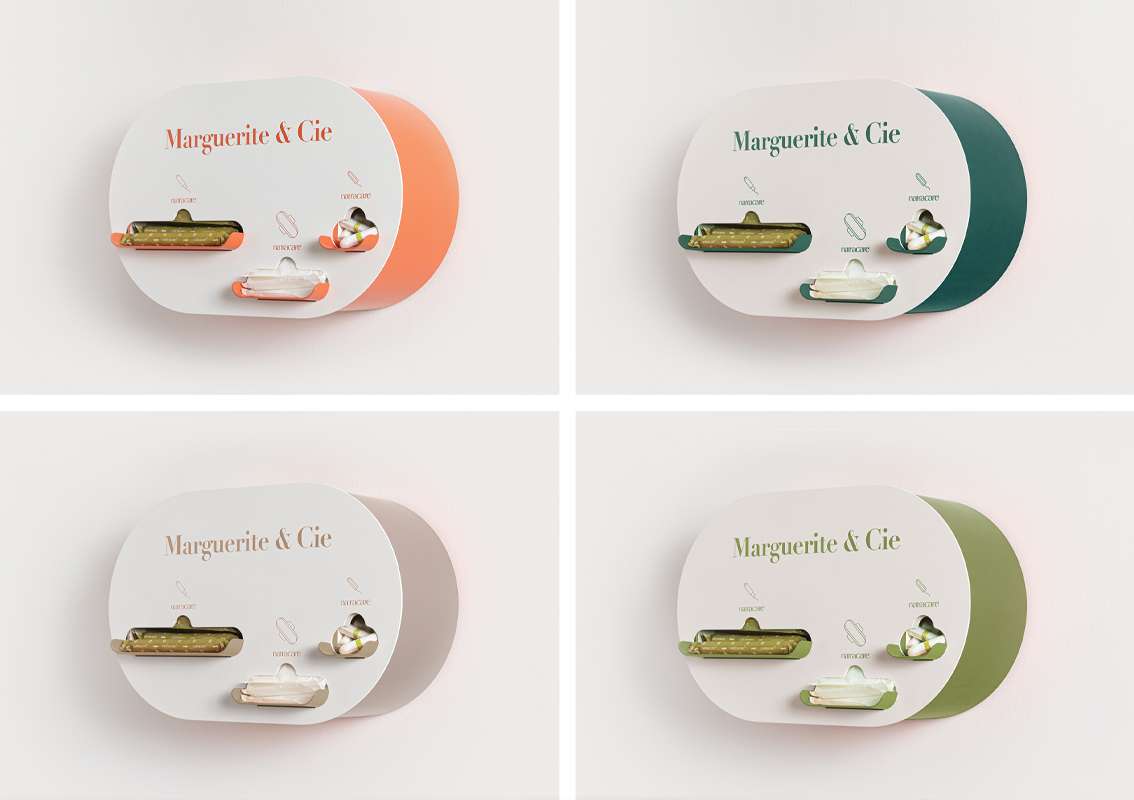 Built in metal, Capsule dispenser is part of a zero plastic approach, and ticks all the boxes for an innovative CSR approach.
Capsule is available in different colors. This distributor naturally fits into all places, to ensure wider implementation, to bring this service as an evidence. A dedicated logo as well as a visual
identity were created for overall consistency.
Easy to install, Capsule offers a simple and hygienic refill system.
Replenishment is done quickly, without handling the products.
---
Brand: Marguerite et cie
Material: Steel
Dimensions: 39 x 24 x 14 cm
---
Projects in same category