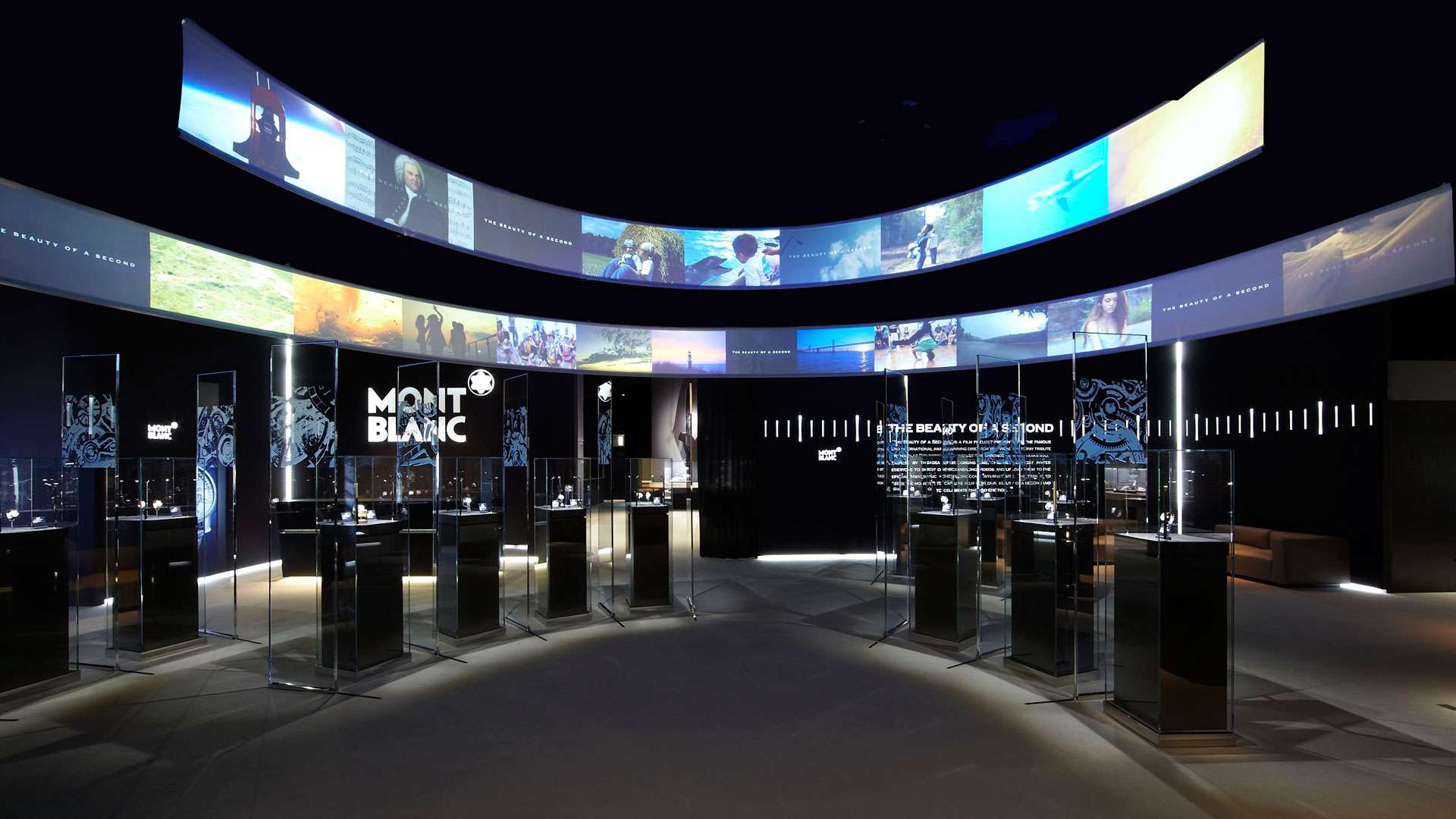 SIHH - BEAUTY OF A SECOND
MONTBLANC
Down
Montblanc - Booth concept for 2014 SIHH, a high-end watchmaking international fair in Geneva.
Global scenography inspired by Montblanc's "Beauty of a second" theme.
Hanging from the ceiling, circular screens unveil one second long movies. As a seconds hand, successive layers represent time passing by. Each second expresses the beauty of the moment.
---
Brand : MONTBLANC
Project : Conception and development
Implementation : SIHH fair - Switzerland
Surface : 160 m2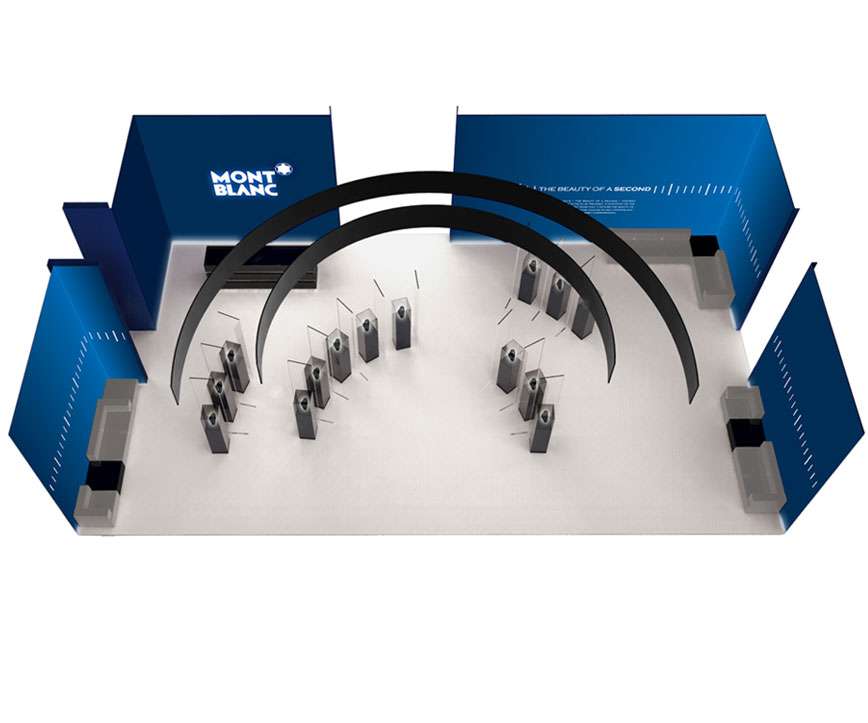 TIMELINE
The scenography immerses you in time progression. The infinite moments to be discovered can be contemplated. This is a tribute to the beauty of time and to Nicolas Rieussec, the inventor of the first patented chronograph. The display-showcases are punctuated by engraved glass panels highlighting watch mechanisms.