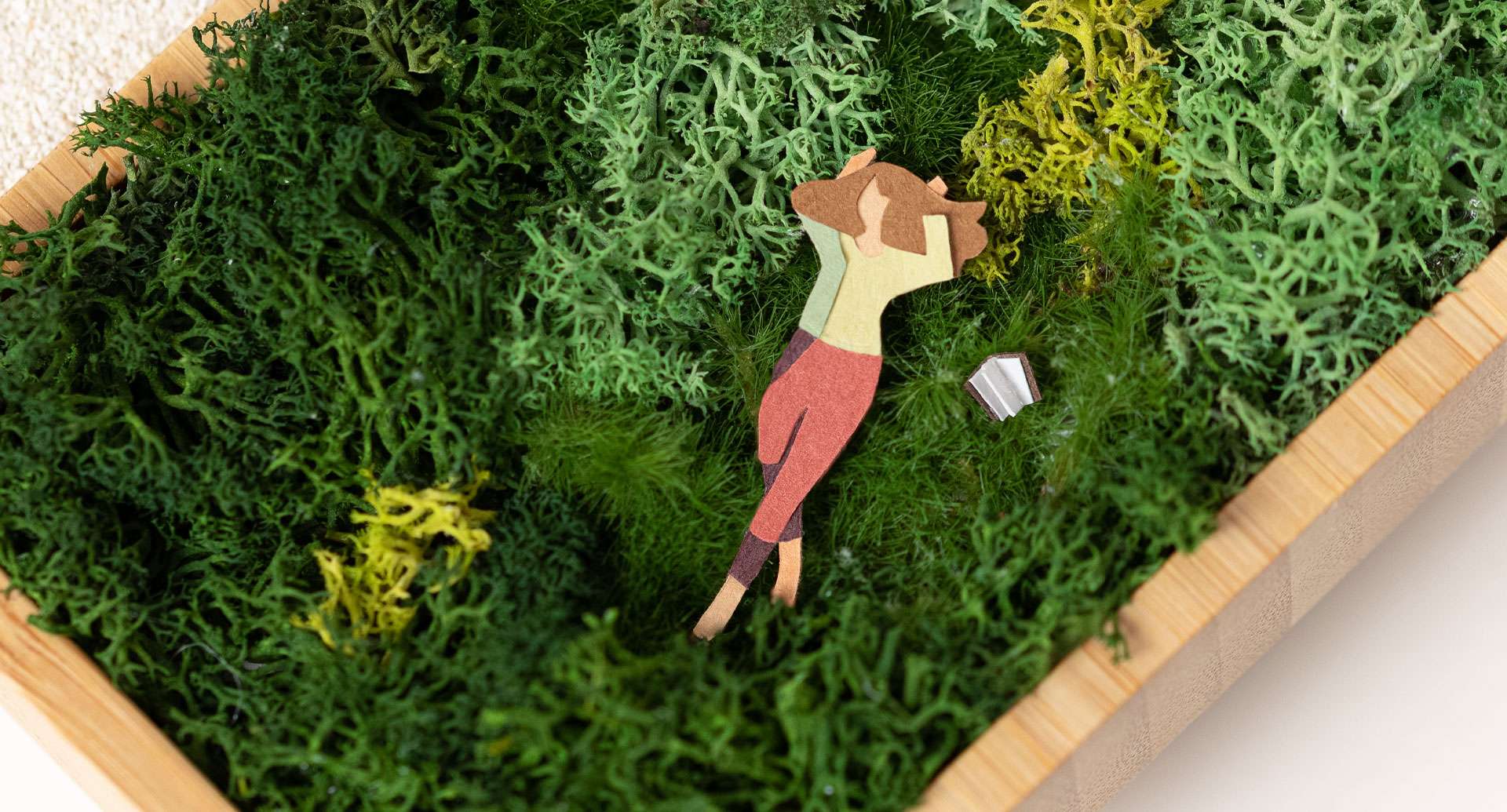 ZEN GARDEN
nature & découvertes
Down
Studio Jean-Marc Gady revisits for Nature & Découvertes the zen garden, iconic object of the brand by
offering a version combining poetry and modernity.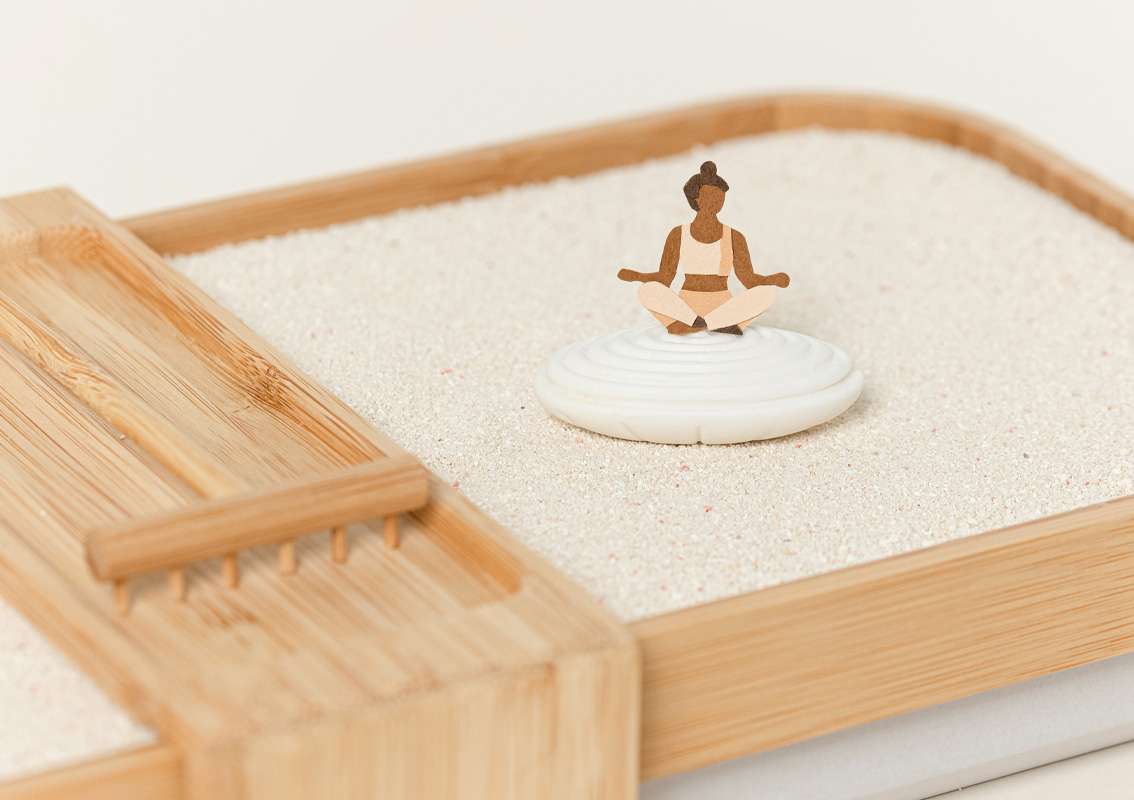 This meditation object uses the technique of abstract pattern drawing. A rake and a grooved pebble allow you to make shapes in the sand. The sliding bridge is a support for the accessories and is also designed to erase the lines drawn in the sand.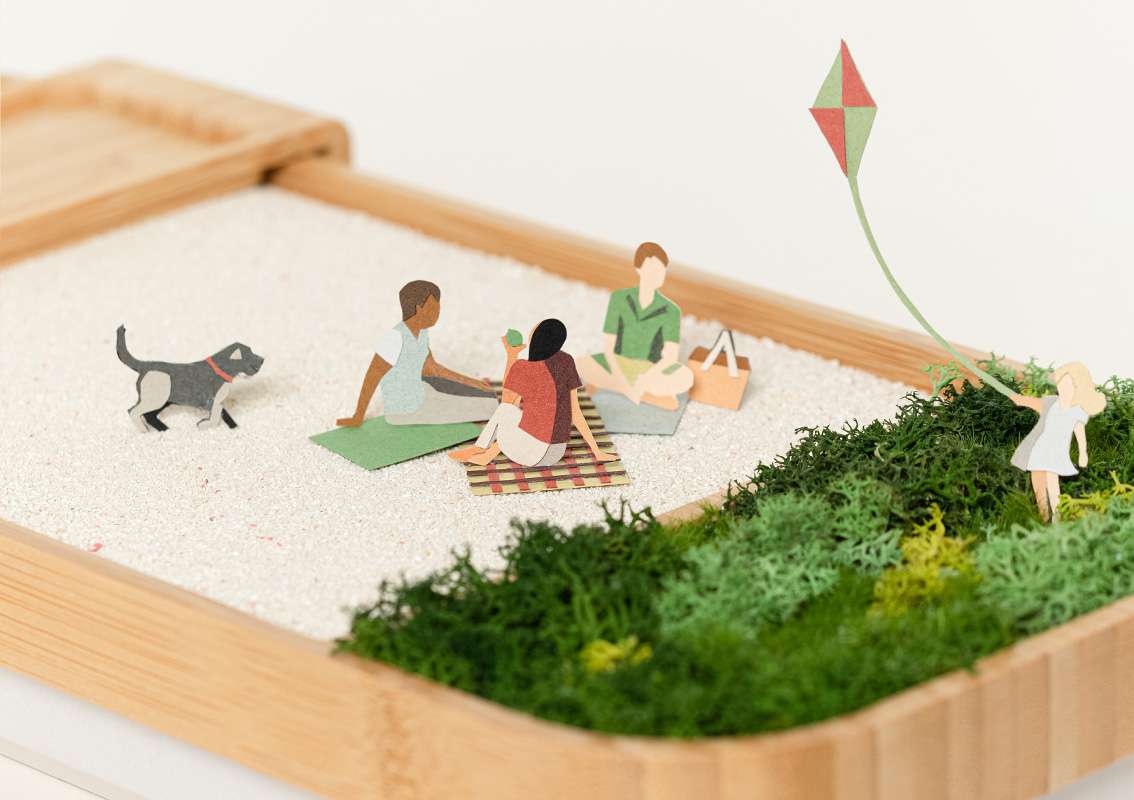 The choice of materials reinforces the balance between tradition and modernity. The colorful palette is part of a natural tone made of shades of beige contrasted by the green of the stabilized lichen.
---
Brand : Nature & Découvertes
Materials : Bambou, ceramic, stabilised lichen, sand
Dimensions : 34.3 x 14.3 x 2.9cm