Down
Noma editions – Otto
OTTO 97.5 "Art de la table" collection was created for Noma Edition focused on eco-design and recycled materials.
Made from 97.5% recycled material, these creations highlight silicastone, made up of waste of ceramic.
Consisting of a fruit basket, a cheese board, a tray and a candlestick, the OTTO 97.5 collection is made in England and designed in recycled ceramic to enhance a second-hand material.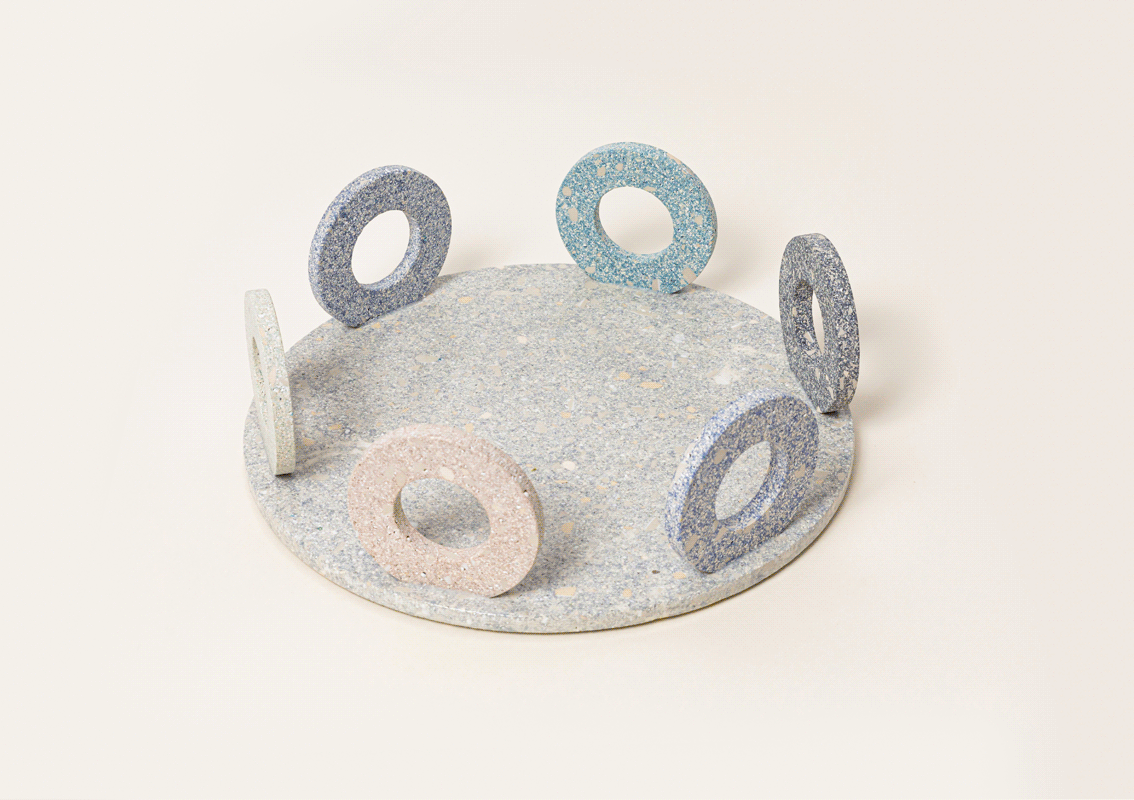 These objects brighten up the world of "Art de la table" with their shape and the choice of material. The collection creates a playful shift and pays tribute to the Memphis movement.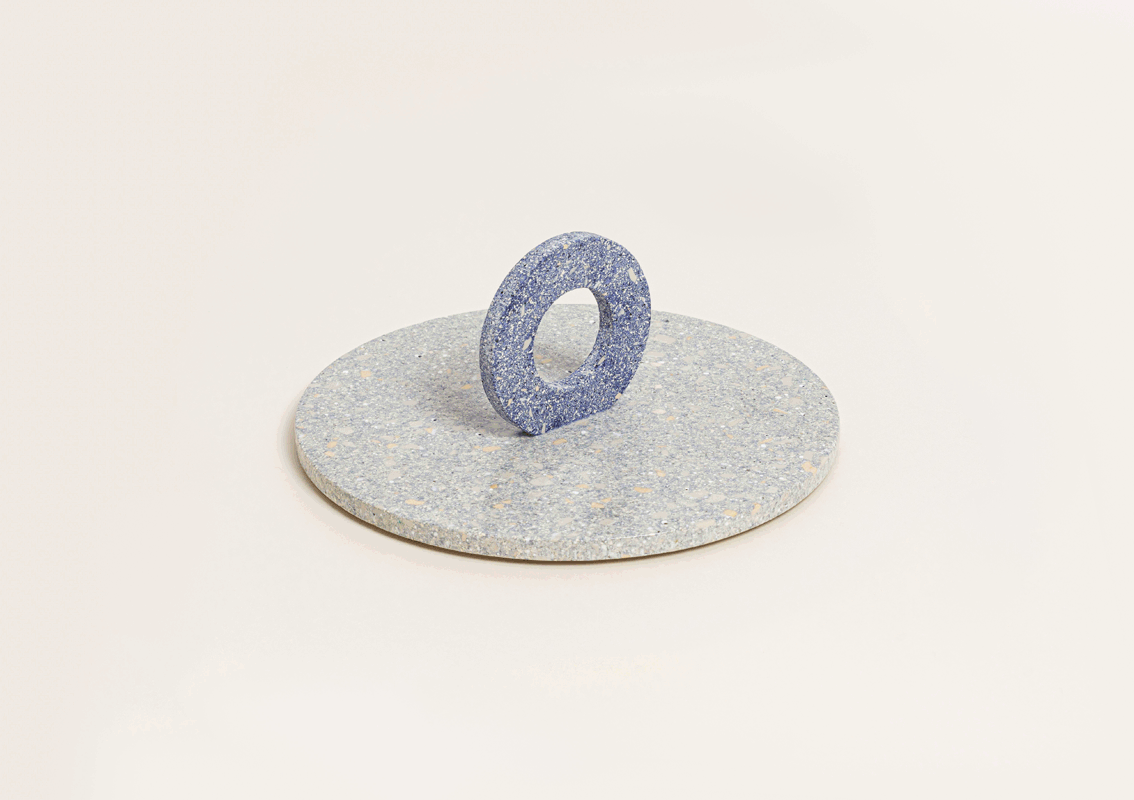 Handmade, these unique ceramic tiles are available in different colors - addition of aggregates of recycled origin - guaranteeing a solid longevity.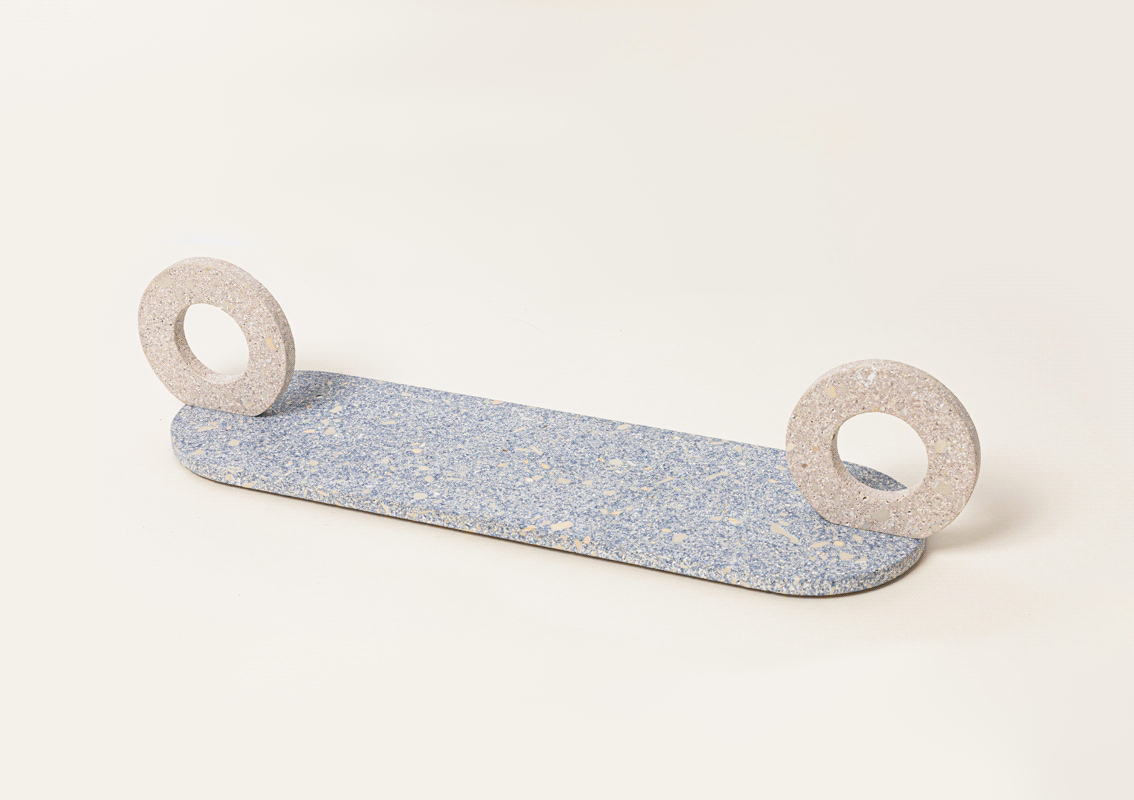 Close to terrazzo material, generally used on the floor, the Otto collection is available in a pastel color palette of blue, pink, green...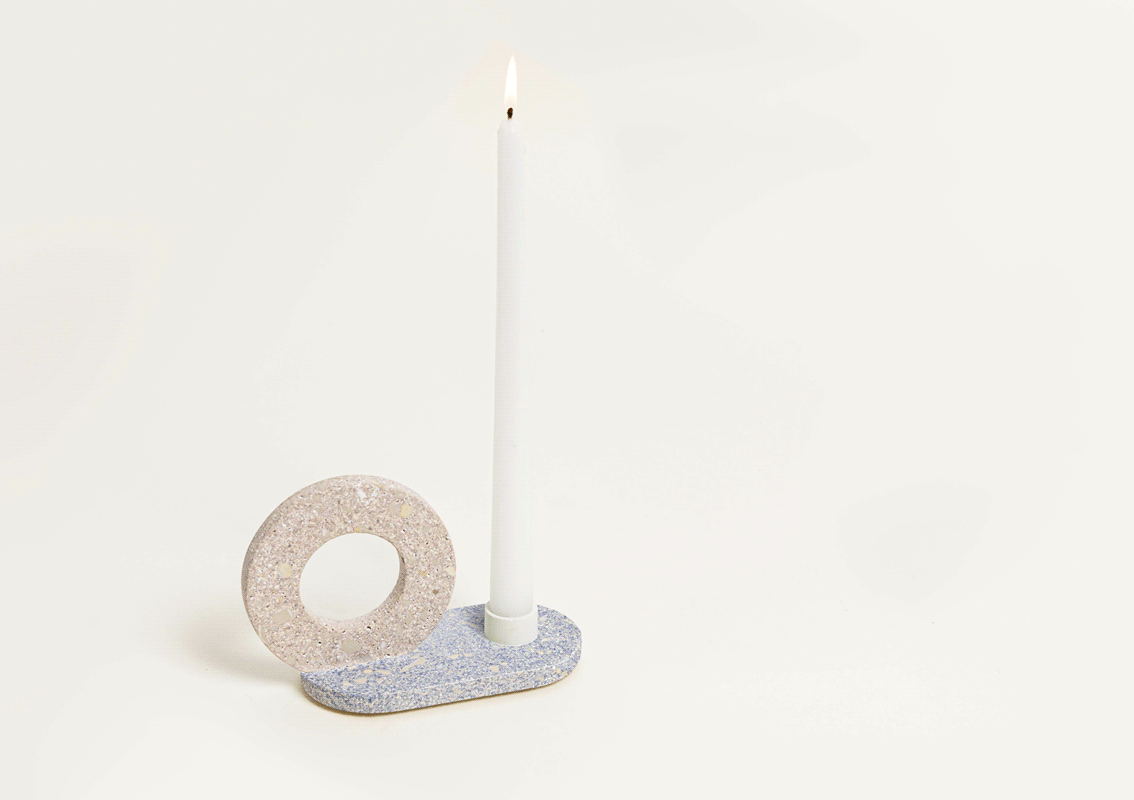 The assemblage of primary and playful shapes contrasts with the raw appearance of this material. The rings sign each of the objects and induce the different functions.
---
Brand: Noma editions
Material: Silicastone - recycled ceramic
Dimensions:
- Fruit dish 34 x 10.6 cm
- Cheese plate 26.5 x 10.6 cm
- Tray 44.7 x 10.6 x 13 cm
- Candle holder 16.4 x 10.6 x 7 cm
---
Projects in same category