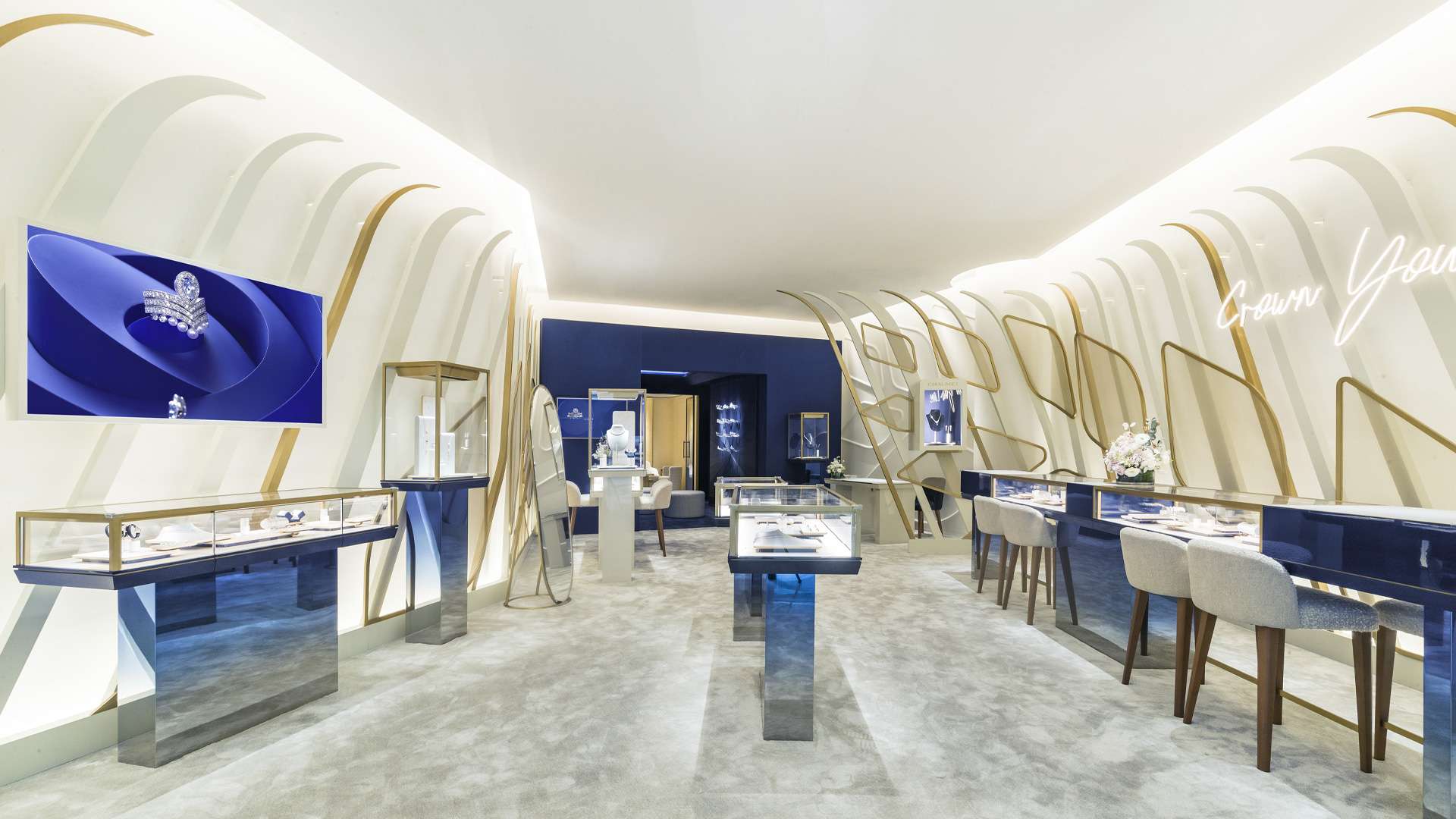 POP-UP STORE SHANGHAI
CHAUMET
Down
The studio Jean-Marc Gady has designed the latest Chaumet pop-up store which is in the heart of the prestigious Plaza 66 Building in Shanghai. This pop-up store is both luminous and intimate and offers an exclusive experience to visitors in one of the largest shopping centers in the Chinese metropolis.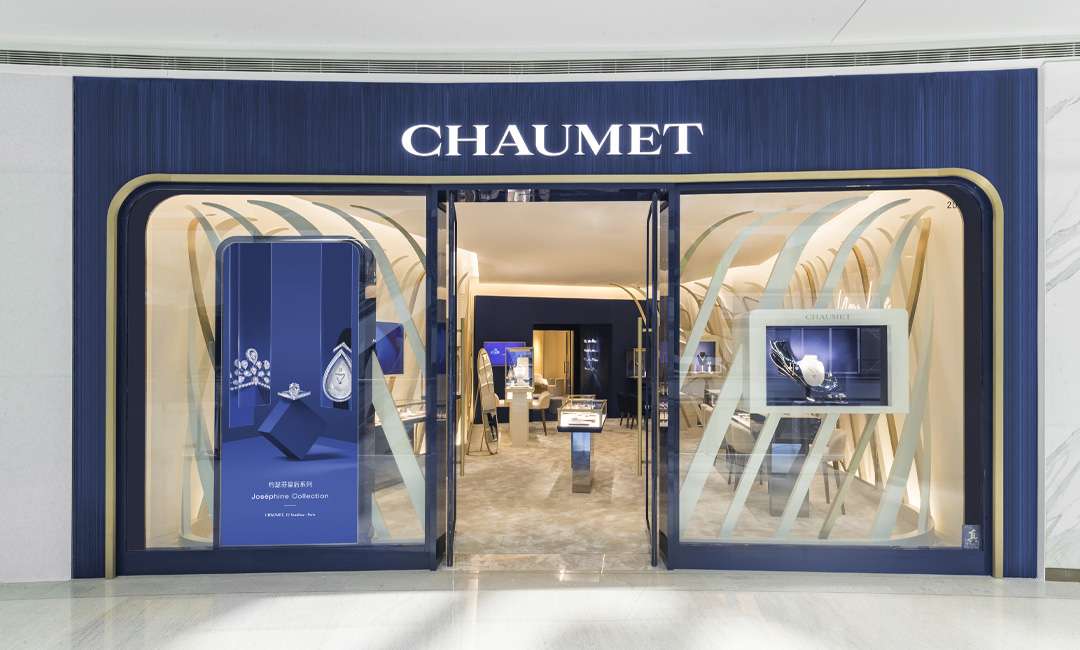 The main staging concept represents a blue Chaumet « coffret » crowned by a protective field of wheat. The 80m² area offers a unique retail experience by enhancing the Chaumet DNA translated in a fully contemporary way.
In the main area, the walls are covered by a layer which ressembles a permeable filter, linking intimacy and openness. Along the walls and in the window, this layer, made of golden and ecru stripes, evoking wheat strands moving in the wind. The movement of the wheat creates a delicate dynamism and a light structure.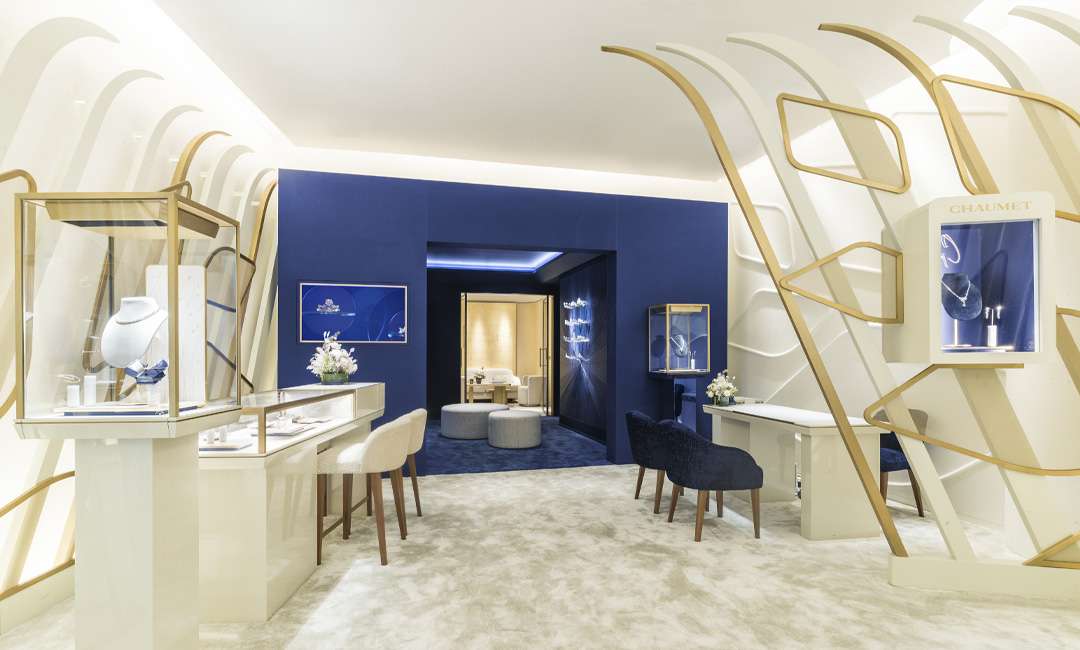 At the heart of the store, the blue coffret sits enthroned as a tribute to the Chaumet brand. Thus creating a contrast between the upright shape and color of the coffret and the light and luminous surrounding area.
The customers are drawn in a steady flow into this dimly lit and hushed area dedicated to tiaras and fine jewelry.
This exclusive area then leads into a private lounge that immerses the client in the refinement of the Chaumet brand.
---
Projects in same category