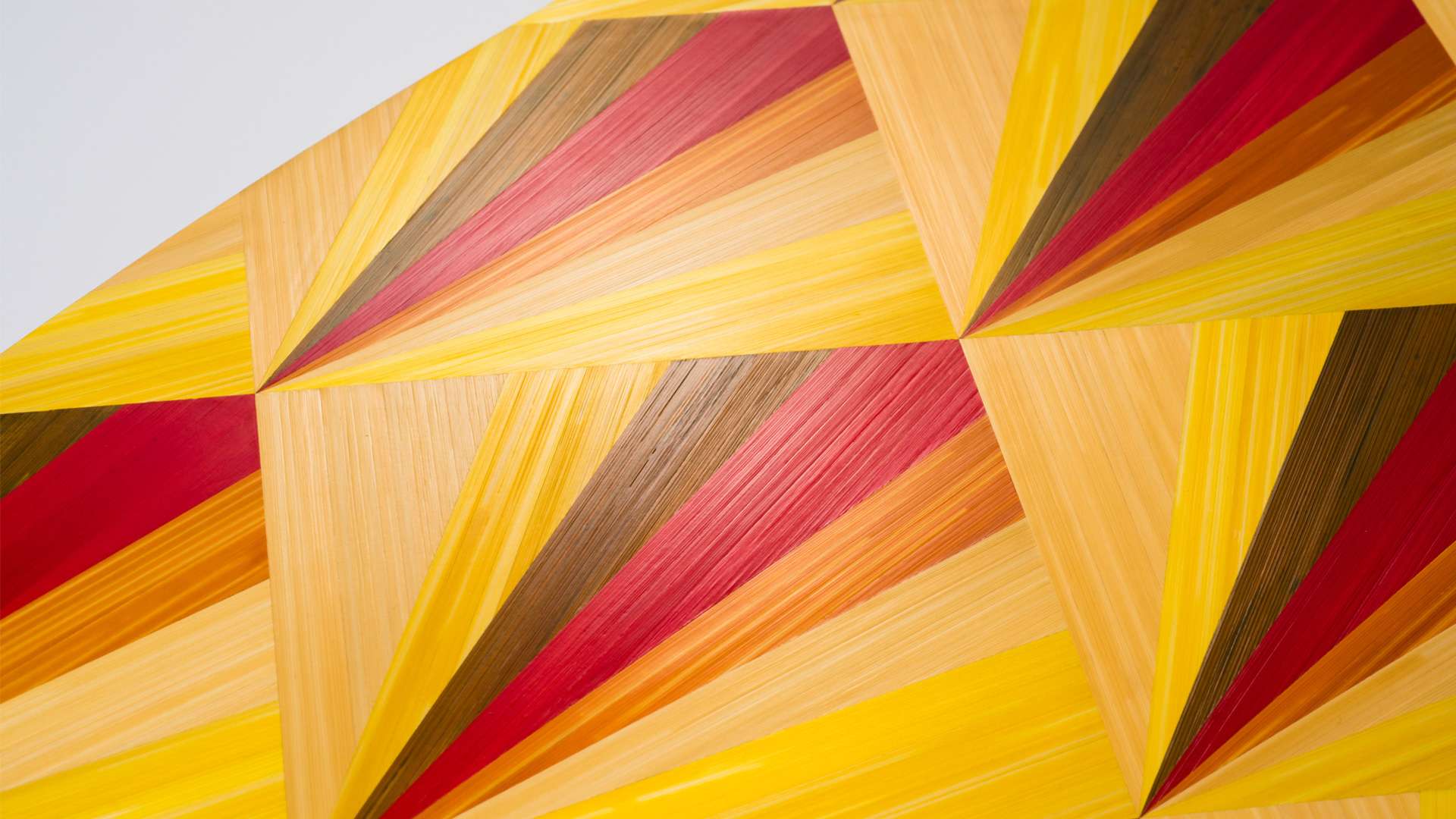 SHITAKE collection
CRAMAN LAGARDE
Down
SHITAKE - Straw marquetry furniture collection
The collection includes a coffee table, a chest of drawers, a side table and two table centers. Each piece features a different shade of straw.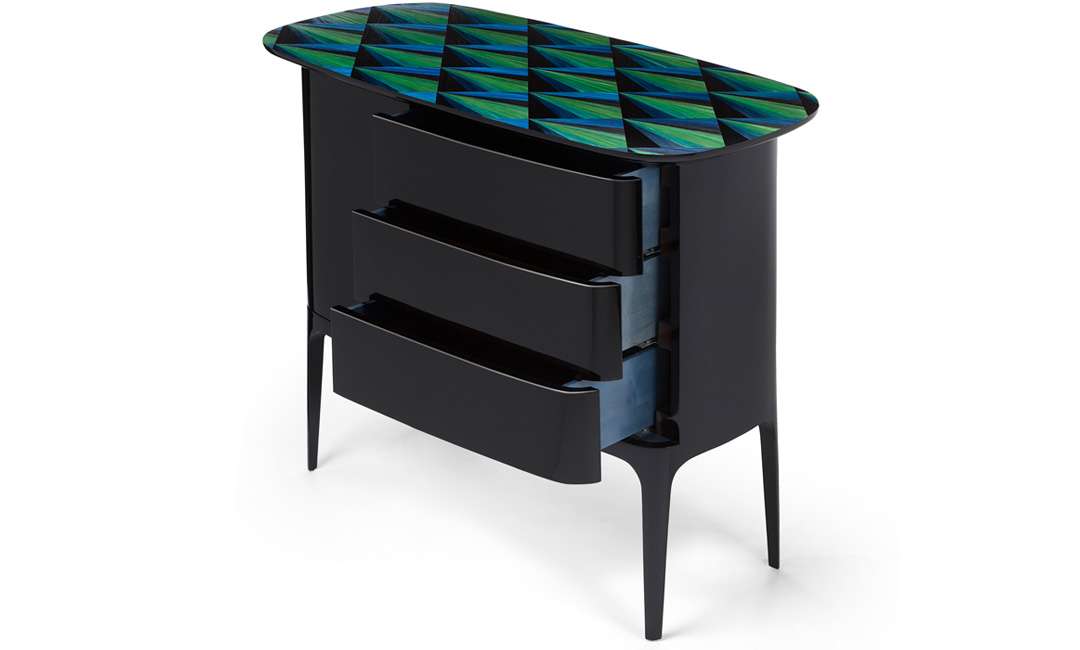 Identity
Each Shitake piece has a strong identity within this remarkable and refined collection.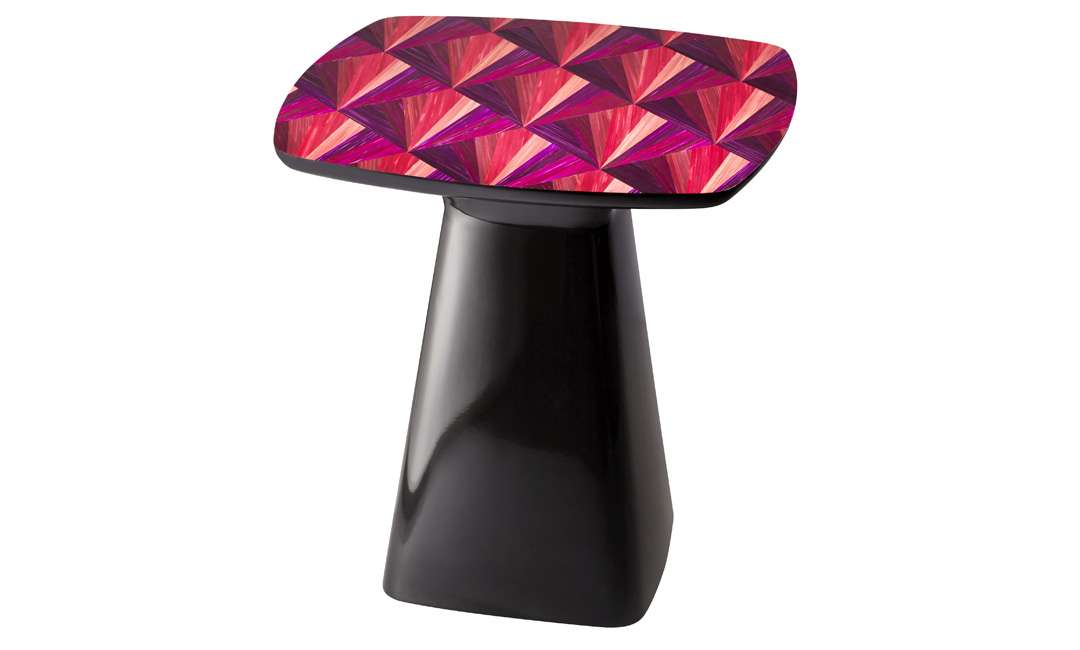 Balance
Shitake furniture collection combines elegantly black lacquered wood with geometric patterned top surfaces of brilliant colored straw marquetry. This collection refers to Asian artists combining a contemporary creation without ever denying their "fine arts" heritage. Shitake is the perfect balance between a visionary design and a long established production skill.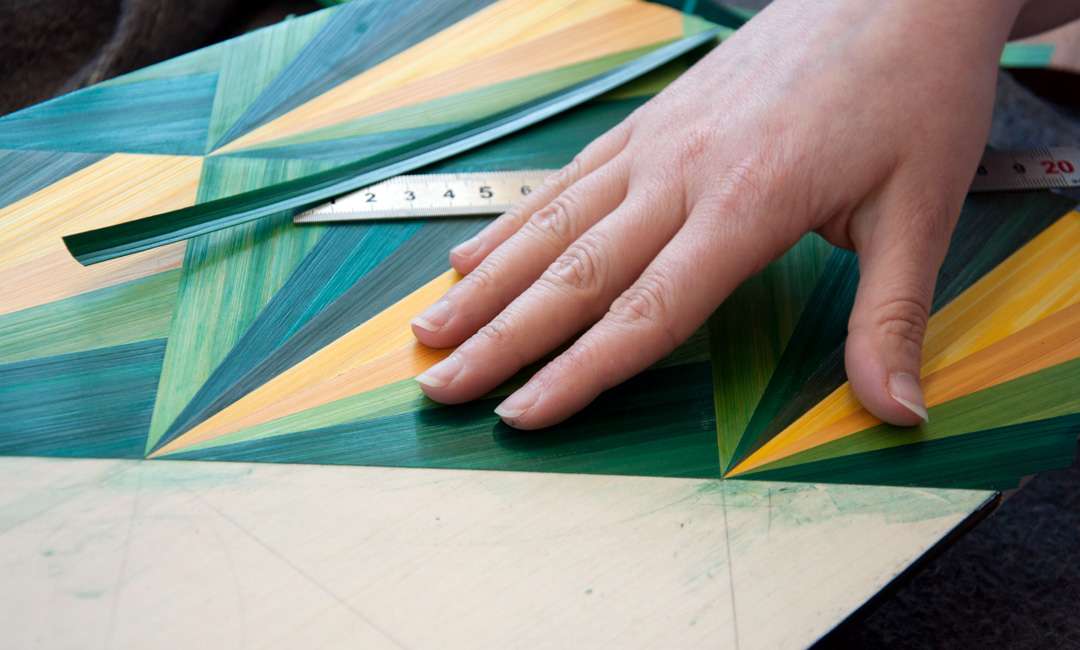 Straw marquetry
Straw marquetry process consists of gluing straw pieces side by side, first dried then dyed. Straw is naturally shiny and emits a shimmering glow once assembled.
---
DIMENSIONS : Coffee table: H. 40 cm - top surface : 105 cm x 70 cm / Chest of drawers : H. 100 cm - top surface : 120 cm x 58 cm / Side table : H. 50 cm - top surface : 50 cm x 50 cm / Table center : H. 7 cm - top surface : 50 cm x 28 cm
MATERIALS : Black lacquered wood structure - top surface straw marquetry