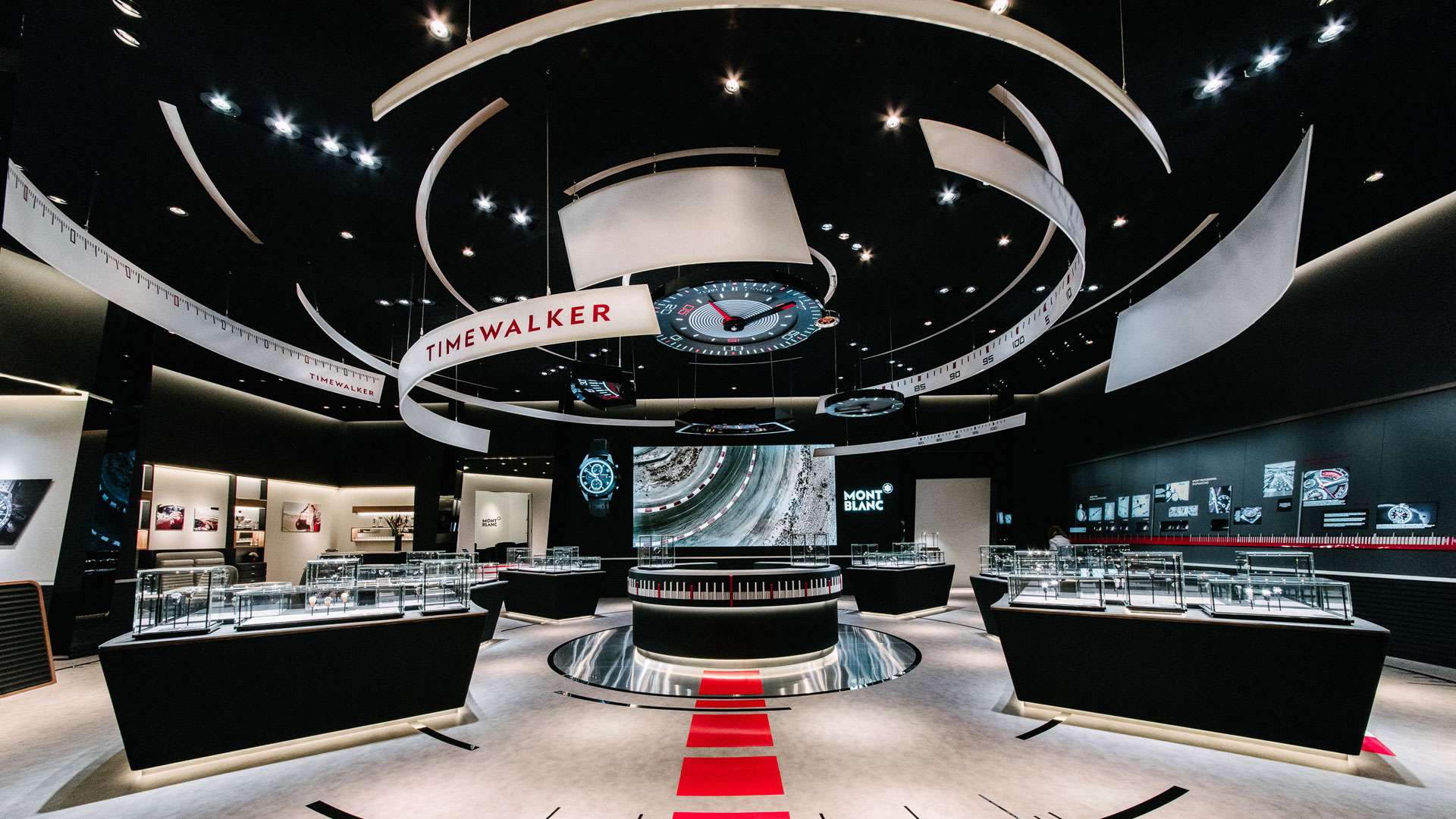 SIHH 2017 - SPIRIT OF RACING
MONTBLANC
Down
STRATEGIES MAGAZINE DESIGN AWARD - Commercial Architecture / Retail Store
Every year during the SIHH High-End Watchmaking International Fair, Montblanc presents their latest watch collection. 2017 theme is "Spirit of Racing". Studio Jean-Marc Gady is in charge of the scenography.
The scenography concept is focused on Montblanc time control through his historical know-how. Heritage, patrimony, craftmen, allow to turn every single, hundredth and thousandth second into an astonishing moment of life. The remaining parts of the area invite visitors to discover Timewalker watch, Minerva history and brand heritage. A timeline recounts the innovations and key events of Minerva linked to car racing history.
The intimate lounge offers a lifestyle overview of the racing spirit.