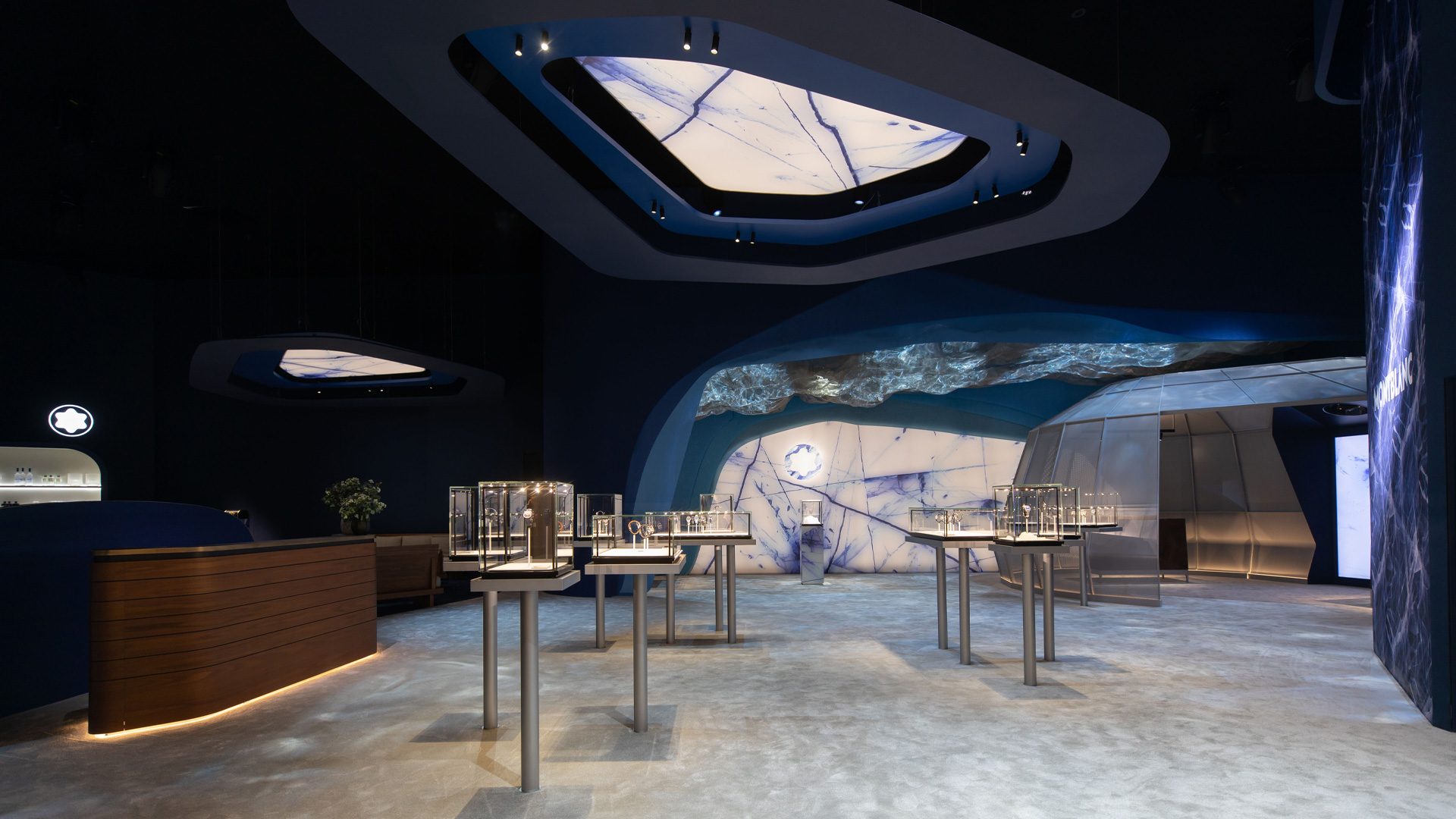 WATCHES & WONDERS 2022
MONTBLANC
Down
Every year during Geneva Watches & Wonders fair, Montblanc presents their latest watch collections in their own unique architectural setting. Studio Jean-Marc Gady has imagined an immersive experience diving visitors into the heart of the Mont Blanc glaciers.
The lounge invites visitors to settle into a frozen landscape under skylights highlighting the captivating texture of ice.
The blue tones echoing the different depths of ice transport us to a soft and welcoming atmosphere. Cavities punctuate the space and create privileged areas that enrich the discovery.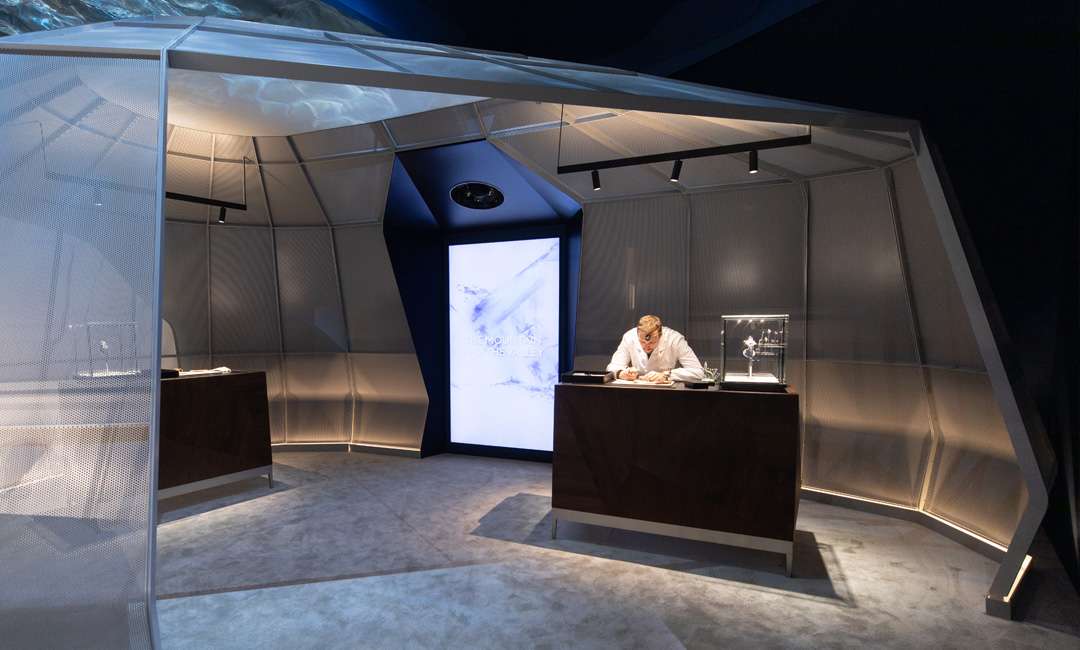 The Montblanc watchmakers are housed in a contemporary metallic micro-architecture between observatory and igloo.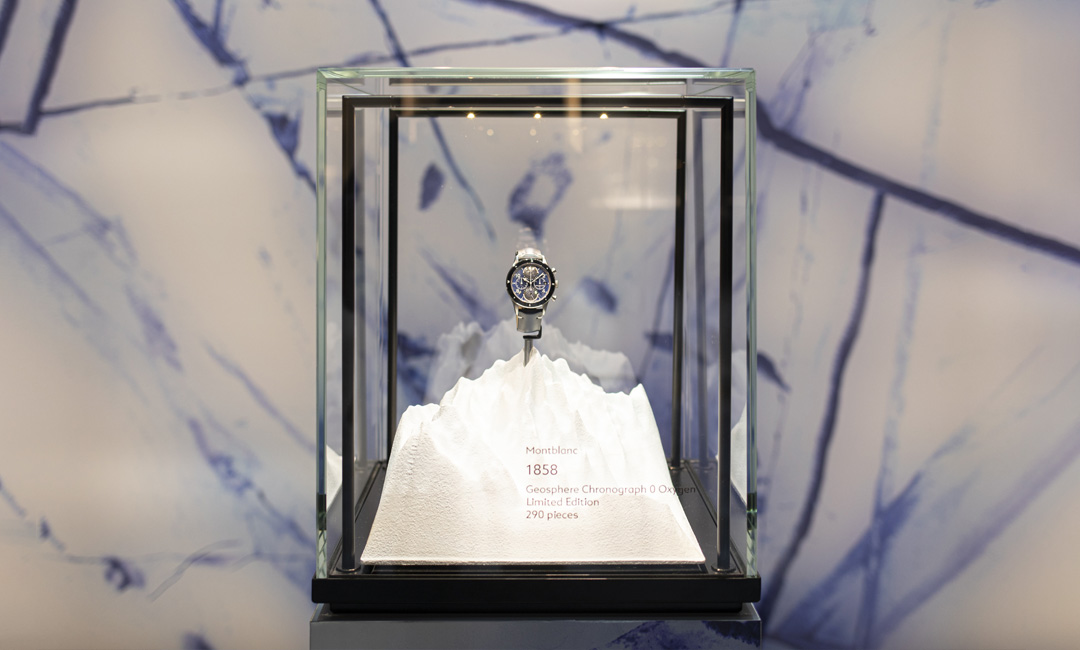 The masterpiece of 1858 collection culminates at the top of the snow-capped Mont Blanc massif.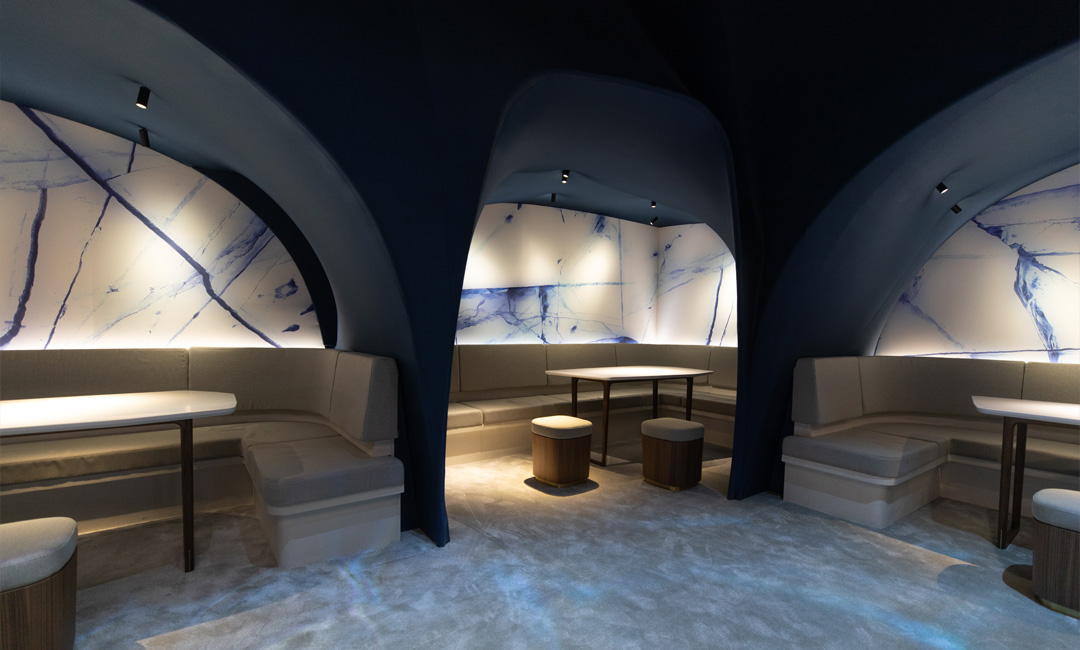 Warm alcoves create semi-private meeting spaces offering an experience that is both intimate and open to the lobby.