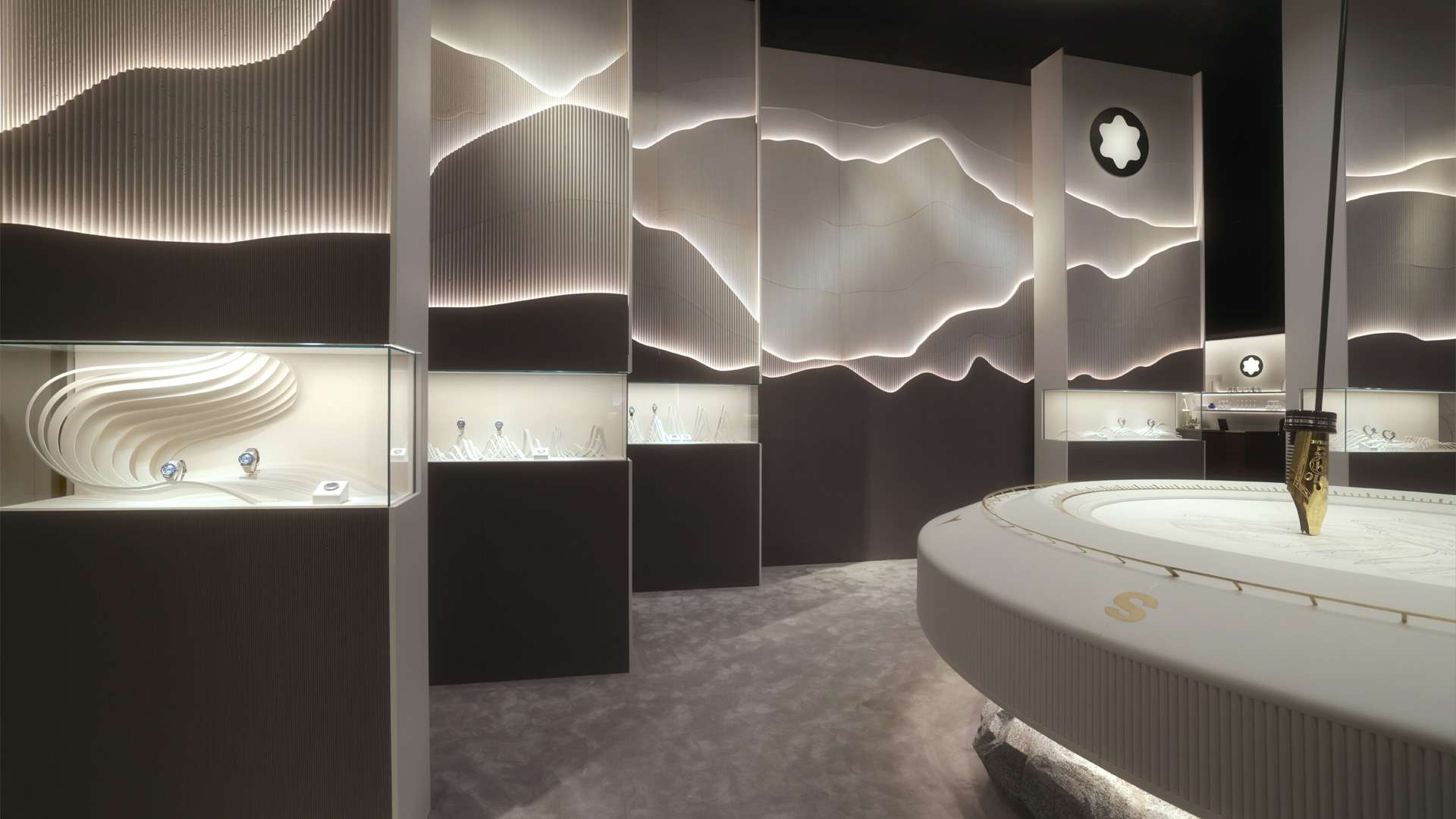 WATCHES & WONDERS 2023
MONTBLANC
Down
During the Geneva International Fine Watchmaking Fair – Watches & Wonders 2023, Montblanc unveiled its new 1858 watch collections. The Jean-Marc Gady studio created the 500m² of an architectural setting that invites the visitor to wander through mountain glacier.
Gigantic vertical blocks made of different mineral layers, built in paper mache, dive visitor into mountain circus. These imposing monoliths house the window showcases displaying the 1858 collections. Each window showcases a delicate decorations dedicated to the collection theme: aurora borealis, 14 highest peaks, 'mer de glace', etc.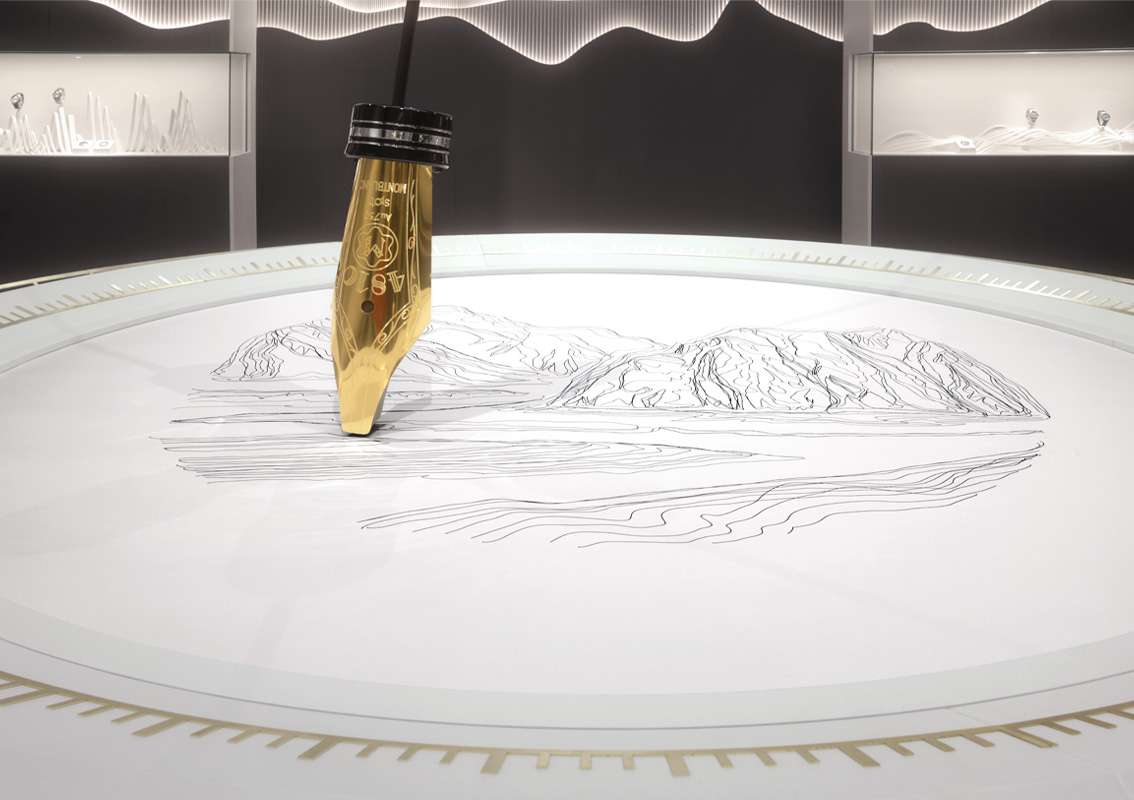 At the heart of the foyer, Studio Jean-Marc Gady has designed an experience that links time, art of writing and mountain exploration: the pendulum. This hypnotic installation catches visitor attention by drawing an artwork every day - Artwork by Marie de la Ville Baugé. Montblanc writes time.