Down
A diptyque pop up store entirely made of Re-board® cardboard. The idea was to create a reduced replica of the iconic Boulevard Saint-Germain-des-Prés diptyque boutique. It was set up in Galeries Lafayette Department store in Paris.
---
brand : diptyque
Project : Scenography, development - 2 editions : 2011 and 2012
Surface : 30 M2
Implementation : Galeries Lafayette Maison
Second pop up store version presented for Galeries Lafayette Maison.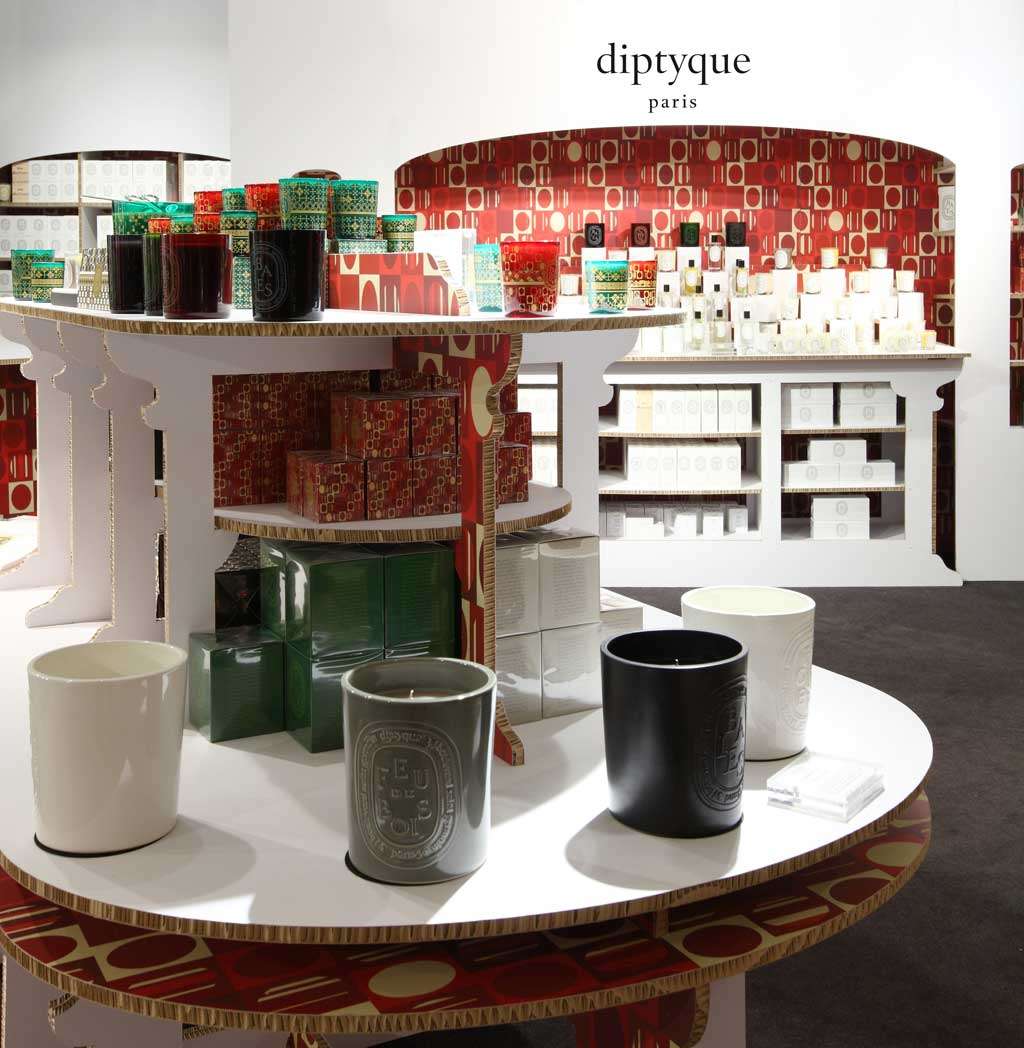 Wallpaper pattern
The graphic pattern included in the scenography is a tribute to the famous diptyque wallpaper "Choriambe" created 50 years ago.